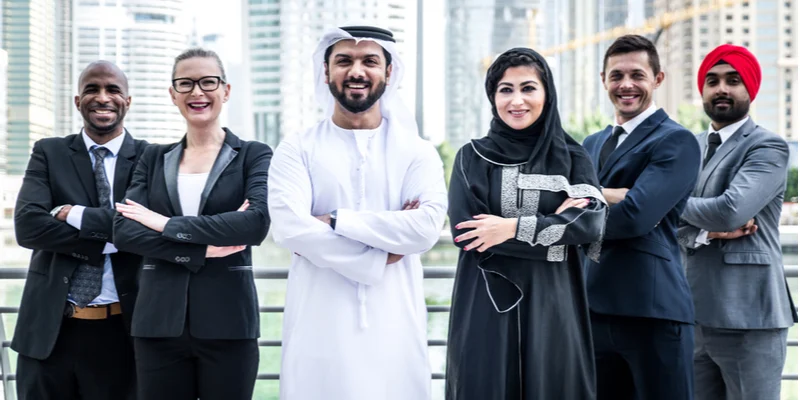 Silicon Valley Associates Recruitment is an IT Recruiter and Recruitment agency in Dubai that offers high-quality results and performance across the Asia Pacific.
Finding the right talent today and organizing your talent needs for the future is crucial. We deliver innovative, flexible, and customized recruitment services and solutions across all sectors and geographies.
Employees are the lifeblood of a company. Without them, operations will not run effectively and organizational goals will not be met. That's why every company needs a workforce.
The goal is to get the best talents who possess the ideal characteristics and the technical skills related to the niche. With strong, capable, and innovative individuals being part of the organization, a business will see a tremendous impact on its bottom line.
How We Can Help
As a professional recruitment agency, we have an extensive and highly effective method we follow to make sure you get only the best candidates for your company. We will guide you throughout the entire hiring process, starting by helping you navigate through a pool of IT professionals looking for a job in Dubai and Asia. We will then conduct screening efforts, arrange interviews, provide feedback, and more. With Silicon Valley Associates Recruitment, you have a companion for all your hiring and talent acquisition needs.
We'll be with you every step of the way, working with you on an ongoing basis to make sure you have the first pick for the best candidates we speak to every day in the market at those rare moments of availability. You can also count on us to provide you with the latest insights and market trends that continuously shape the IT and tech industry.
We offer a free, no-strings-attached consultation. Reserve a time with our specialist recruitment agency to confidentially discuss and seek advice on anything regarding your recruitment efforts or the IT and tech industry in general. Contact us today.
As a prime IT recruitment agency in Dubai, we at Silicon Valley Associates Recruitment ensure that companies find the right talent to suit their corporate needs.
Our expertise as a professional recruitment agency is proven by our global knowledge, experience, and track record throughout Dubai, UAE, the Asia Pacific, EMEA, and the Americas.
It's easy to find employees for a company. But obtaining a talent that meets your qualifications in skill, character, and expertise is not.
Silicon Valley Associates Recruitment saw the need to focus on this growing sector in order to provide a tailor-fitted and specific approach to IT departments in niched companies, as well as pure tech organizations.
Silicon Valley Associates Recruitment was established from this recognition, aiming to be an IT recruitment agency catering to this niche sector.
Are you ready to begin your search for qualified and suitable IT and tech talents for your thriving organization?
Contact us today.
One of the top IT Recruitment Agencies in Hong Kong SAR, SVA Recruitment is an IT and employment agency that provides jobs, executive search, and recruitment services.
———–
Silicon Valley Associates is ideally positioned to support the continual demand from tech companies and IT Departments looking to hire in Hong Kong, Asia, and Worldwide. Please let us know if you would further advise on the above topic or your hiring needs
---
You might also be interested in our Free Tools and Resources.
Visit our Job page for more Job opportunities and the Current Candidate page for available candidates.
Follow Us On: