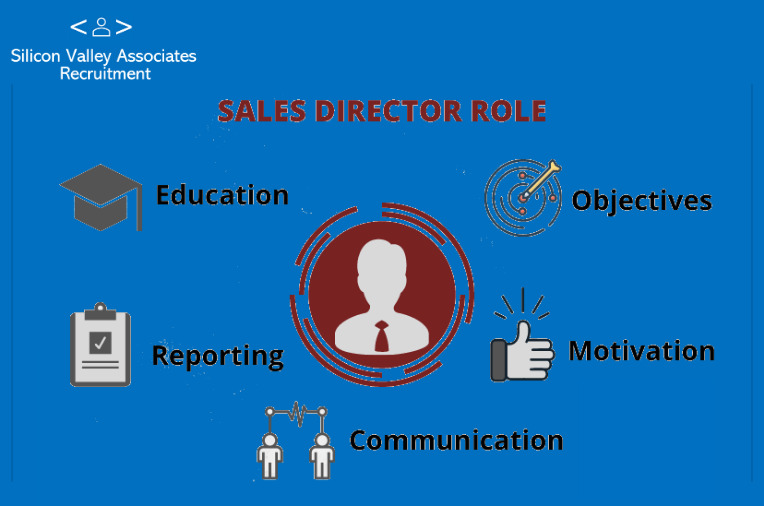 A Sales Director is a high-ranking executive position that navigates larger companies' sales and marketing realms. This important role requires crafting effective plans to be implemented across both domestic and international platforms while seeking timely feedback from upper management and overseeing department managers to reach ambitious goals effectively.
As the Sales Director, you are the center of a company's success. You drive strategies and plans that can make or break profitability–an exciting responsibility! But supervising personnel is just one part of your role; there's much more potential to benefit you and those around you.
Responsibilities of a Sales Director
Scout and form strong networks with both big and small players in their industry
Overseeing sales managers in the department, usually in different office locations around the world
Identifying valuable emerging markets that the company can tap.
Foreseeing future sales trends and coming up with plans to adapt or improve existing strategies
Serves as the business's representative at external events and conferences
Crafting sales strategies to keep the company competitive, relevant, and profitable.
Why You Need a Sales Director
Sales directors ensure a company's continued success in an ever-changing landscape. They are vital to any industry striving for long-term profitability and growth, adapting swiftly to modern developments while keeping profits up.
Leveraging their worldly wisdom and a keen eye for discerning market trends, the Sales Director can grant your company a competitive edge by ensuring that strategies and methods are properly executed to take full advantage of industry developments. With this individual at the helm, even complex networks can be navigated easily, allowing all corporate objectives to remain securely on track.
If you're looking for quality talent, our IT recruitment agency in Dubai has mastered finding and delivering only highly-skilled individuals to fill your company's needs. So let us be part of your success story!
---
You might also be interested in our Free Tools and Resources.
Visit our Job page for more Job opportunities and the Current Candidate page for available candidates.
Follow Us On: