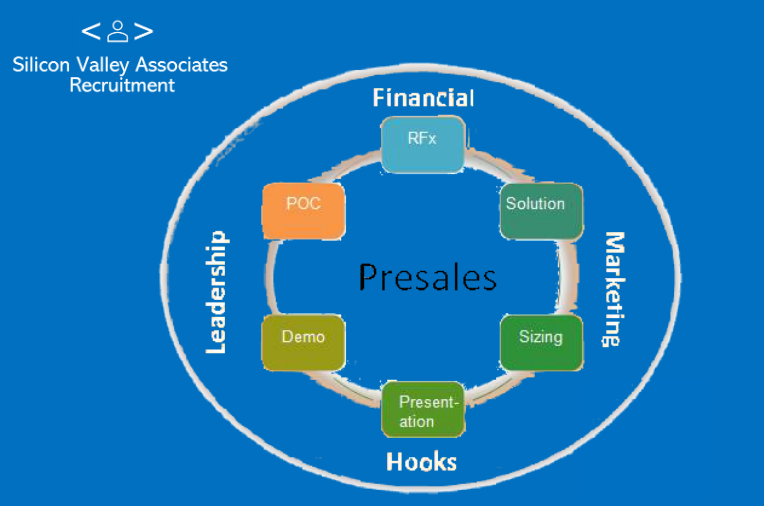 Today's fast-paced business world has been transformed by technology, requiring organizations to stay on top of the game to remain competitive. More than old methods is required for success – companies must embrace modern solutions and capitalize on technological advancements to stay ahead of the curve.
Pre-Sales Engineers are essential to the success of any tech business. Their mission is simple: find new technological opportunities that can help their company increase growth in a designated sales region. As passionate professionals, they explore every nook and cranny for solutions and strategies to contribute to a fruitful future!
Responsibilities of a Pre-Sales Engineer
Respond to customer requests and proposals
Device cost-effective strategies and solutions in the territory of technology
Provide knowledge transfer and training to teams bringing their solutions online
Keeping up with technologies entering the market and utilizing them to sell a company's products or services.
Businesses need to stay abreast of the ever-changing technology landscape. From leveraging digital marketing tactics to embracing online shopping, technological advancements are now offering opportunities for companies that know how to capitalize on them. By tapping into these resources, businesses can find innovative strategies allowing them to thrive and expand in their respective markets!
As a pre-sales engineer, you're responsible for generating creative technological solutions for any given sales territory. It takes an expert to remain up-to-date with the latest digital trends and find ways your business can leverage them to succeed!
Need to find a Pre-Sales Engineer in Dubai? Allow us to assist you with your search — our IT recruitment agency will source professionals that meet your job qualifications and any additional needs.
How We Can Help
Our professional IT recruitment agency is your guarantee for success when it comes to finding the right IT professionals in Dubai. With our proven methods and excellent guidance, we'll equip you with everything necessary to make a successful hire each time! So let us take care of all the hard work while you sit back and enjoy reliable results.
Our IT recruiter works diligently to ensure you secure the best candidate through rigorous screening processes and interviews. Feedback is readily available throughout the process, making Silicon Valley Associates Recruitment your ultimate recruitment and talent acquisition partner!
---
You might also be interested in our Free Tools and Resources.
Visit our Job page for more Job opportunities and the Current Candidate page for available candidates.
Follow Us On: