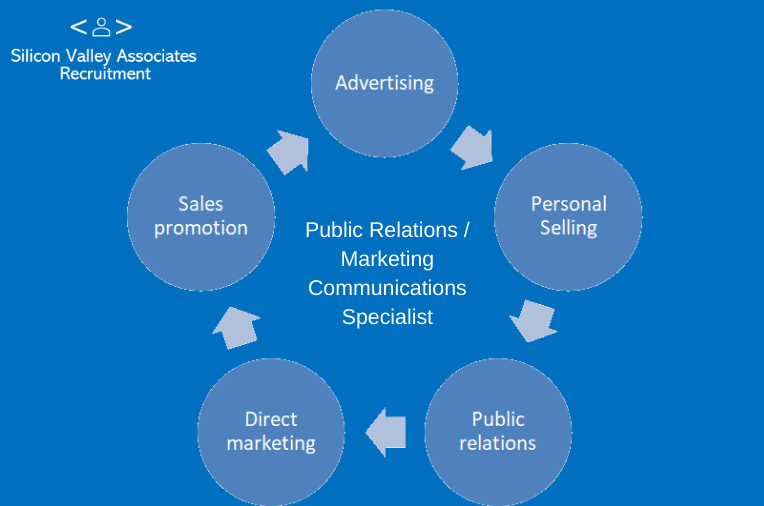 Nowadays, answers to our questions and ideas are always close – the internet is a veritable treasure trove of information. Consumers who need assistance finding specific products or services often rely on search engines for guidance; we have become increasingly discerning when it comes to selecting vendors with whom to do business. A single negative review can be enough for potential customers to abandon further interaction with that company altogether!
A consumer's opinion can be a make-or-break factor for any business. Reputation is an immense asset to companies in which the images and messages they present undoubtedly shape people's choices. To effectively control their reputation, especially online, where information spreads quickly, businesses have no choice but to stay attuned to how others perceive them – something increasingly important as technology advances.
Responsibilities of a Public Relations or Marketing Communications Specialist
Devising, planning, and carrying out our PR strategies
Communicating with key personnel both internally and externally
Getting in touch with media, stakeholders, spokespeople, and the like
Crafting press releases and managing external affairs
Analyzing and correcting a company's reputation through media or other digital channels
Handles and ensures the success of the company's publicity efforts and stunts
Organizing events, tours, seminars, and other methods to reach external audiences
Managing public relations in case of a crisis
Fostering the company's relations with external audiences and communities
Why You Need a Public Relations or Marketing Communications Specialist
Having a good reputation is essential for business success. Sadly, too many companies have been unable to survive the damage caused by poor public perception or mishandled crises. Businesses must stay on top of their public relations and marketing communications so customers can see them in a positive light – because nothing affects your bottom line like what people think about you!
Need top talent to fill your Public Relations or Marketing Communications Specialist role? Then, reach out to our IT recruitment agency and let us help you expand your job search in Dubai. Our team is dedicated to seeking candidates that meet all necessary qualifications and any specialized criteria for the position!
How We Can Help
As an IT recruitment agency in Dubai, we pride ourselves on providing the most dynamic and effective services to help companies identify top-notch talent. From exploring a large database of potential candidates to guiding you through every step of the hiring process, our mission is to ensure that each business receives only truly exceptional staff members who will benefit their organization for years to come!
Let Silicon Valley Associates Recruitment be your partner in pursuing excellent talent. Our IT recruiters will guide you through every step, from initial screening to providing feedback and arranging interviews — no task is too small! So let us help make hiring a breeze.
---
You might also be interested in our Free Tools and Resources.
Visit our Job page for more Job opportunities and the Current Candidate page for available candidates.
Follow Us On: