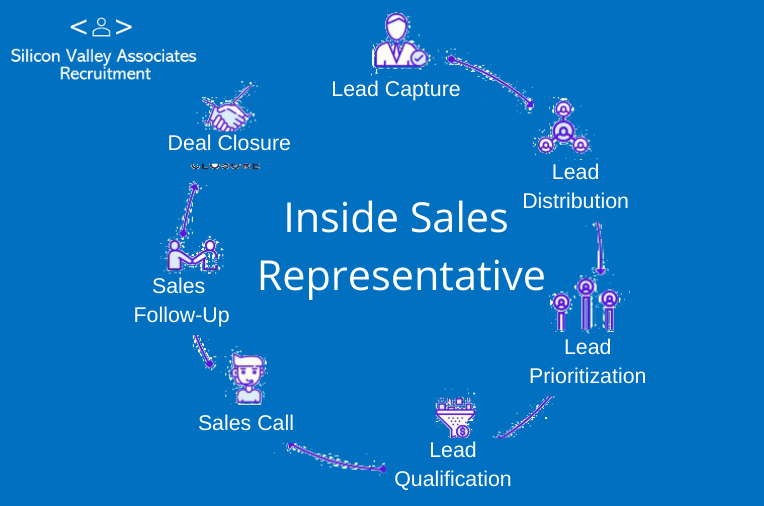 Customers are the lifeblood of any business – their loyalty is a far more valuable asset than anything else. According to research, investing in existing customer retention efforts can be much more cost-effective and rewarding for companies than devoting resources towards new lead generation techniques. Showing consumers that you care about them isn't simply an ideal – it pays dividends!
Any company needs to show its existing customers that they are valued. An inside sales representative acts as a liaison, reaching out to these patrons daily and working with them to understand what solutions can be provided – ultimately aiming towards smoother sailing during the sale process for all involved parties.
Responsibilities of an Inside Sales Representative
Communicate to customers in a friendly manner, listening to their feedback and suggestions
Introduce and explain products and services to customers, as well as answer their questions and inquiries
Device solutions and strategies to address customer feedback
Why You Need an Inside Sales Representative
Today, customers don't just buy from a company — they judge it on how close of an experience the brand offers. Is their communication quick and easy? Do transactions flow with no hiccups? And does customer service effectively provide solutions? It's these factors that are key to gaining consumer loyalty and admiration. Therefore, businesses must strive for excellence when ensuring stellar consumer interactions if they want long-term success.
A savvy sales representative delves deep into your customer base, gathering vital knowledge of their desires and preferences. With this data, you'll have the means to improve operations, services, and products – plus much more! Utilizing an inside sales rep can be a game-changer for any company's success – are you ready to take yours up a notch?
Are you looking to fill an Inside Sales Representative role in Dubai? Let our IT recruitment agency be your gateway to finding the perfect person for the job – we'll source expert candidates who not only match your specific qualifications but will exceed them.
How We Can Help
Our professional IT recruitment agency in Dubai is here to make your hiring process a breeze. With an extensive and highly effective system of checks, you can trust that the pool of excellent candidates we provide is only the best for your company's needs. From start to finish, our team will be with you every step of the way as they guide you through finding ideal technical professionals looking for employment opportunities!
Our dedicated IT recruiter will be with you every step of the way – from screening and arranging interviews to providing invaluable feedback. Together with Silicon Valley Associates Recruitment, rest assured that all your hiring needs are taken care of!
---
You might also be interested in our Free Tools and Resources.
Visit our Job page for more Job opportunities and the Current Candidate page for available candidates.
Follow Us On: