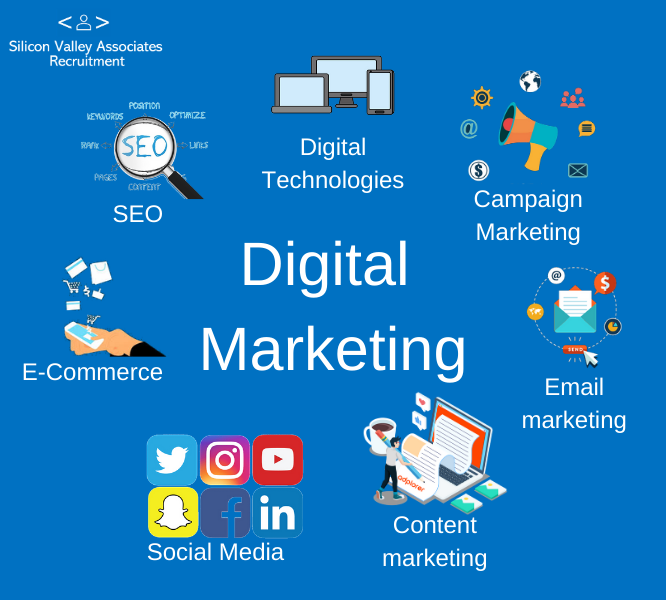 The digital revolution has enabled businesses to take advantage of online opportunities. From social media presence and webpages, companies can now tap into a much larger audience to generate traffic, raise awareness about their brand, and increase profitability. This is the age we're living in, harnessing technology for success!
As the world turns to digital, companies must stay ahead of the curve and leverage tech-savvy strategies if they want their brand to remain competitive. Unfortunately, succeeding in the digital age is far from straightforward; some algorithms need mastering, and sometimes a steep learning curve for technical know-how. But, for those who can keep up with these demands, success awaits!
Responsibilities of a Digital Marketing Specialist
Develop strategies to promote or market a product, service, or brand on online platforms
Utilizing such techniques to tap into social media, web analytics, email marketing, search engine optimization, etc.
Conduct consumer and market research to discover more opportunities for digitalization and marketing efforts
Translate business goals into successful online campaigns
Why You Need a Digital Marketing Specialist
Digital marketing is a complex arena where success requires more than just having a website. It involves content creation, search engine optimization, and pay-per-click to gain top Google placement; failure to meet the strict criteria set by these engines can yield disappointing placements for your business.
Experienced professionals are essential to succeed in digital marketing, as they are fluent in promoting products and services online.
Need to fill a Digital Marketing Specialist role ASAP? Our IT recruitment agency will help you land the perfect candidate for your Dubai team. With us, pinpointing ideal matches is fast and easy; our database guarantees that any potential hire meets all necessary qualifications while fitting perfectly with organizational personnel requirements!
How We Can Help
Our IT recruitment agency in Dubai takes a tailored approach to ensure you get the perfect fit for your company. We assist from start to finish, diving into our diverse pool of talented IT professionals and finding just what you need!
Our IT recruiter is your partner throughout the hiring process; they'll oversee screening, coordinate interviews, and provide feedback. So when you work with Silicon Valley Associates Recruitment, you can be confident that your talent acquisition needs are taken care of!
---
You might also be interested in our Free Tools and Resources.
Visit our Job page for more Job opportunities and the Current Candidate page for available candidates.
Follow Us On: