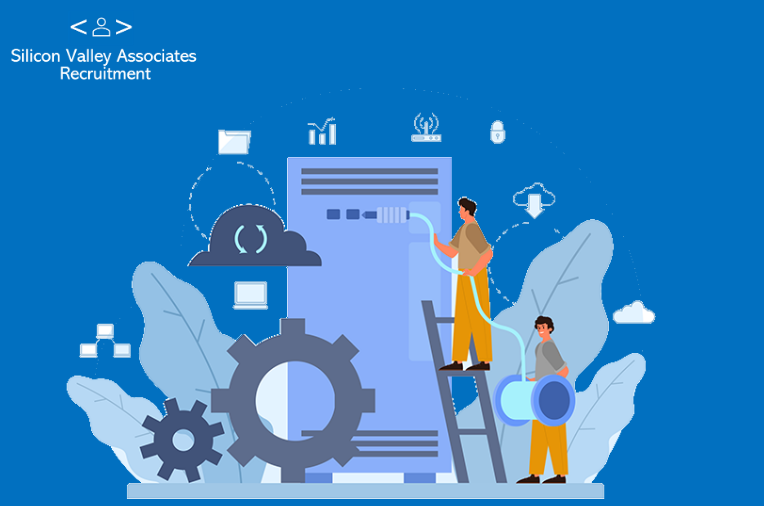 SVA Recruitment is a specialist IT recruiter and IT recruitment agency in Dubai. Our IT recruiter's mission is to help you find tech jobs that are both fulfilling and beneficial to your career ambitions.
Time and time again, it's been stressed that IT and tech are complicated niches. With that, it cannot be done by just anyone, even though they are tech-savvy or have a level of experience using systems and software. Beyond what we see on our computer screen, and underneath all the easy-to-understand settings lies a complicated and complex system of data and information.

Like any other technological device, laptops, computers, and gadgets are prone to system errors and issues. If this occurs, it hinders the productivity of the user and puts every task on hold. This becomes a problem for a company that does not have a Systems Administrator who can pinpoint and address exactly what went wrong.

Responsibilities of a Systems Administrator
Provide technical support for employees regarding issues and errors encountered
Managing and maintaining software and computer systems to ensure optimal performance
Daily monitoring of computer systems and addressing occurring concerns
Upgrading all systems to improve functionality and performance
Install technological equipment

Are You a Systems Administrator Looking for a Job in Dubai?
To keep a company's operations going, they need an in-house systems administrator, such as yourself, who can manage their computer systems daily. Technological devices require frequent updating and refreshing in order for them to work optimally and sustain long hours of use. And you, as a systems administrator, does just that — daily management, upkeep, and maintenance of computer systems.

Having your skills and expertise will prove beneficial for a company because you can streamline their operations, boost productivity, reduce costs, and address potential software problems. Not only that, but you can also help protect important information and records, preventing loss, destruction, or theft of company data.

Are you looking for a Systems Administrator job in Dubai? Contact our IT recruitment agency and we'll help you access suitable companies for your talents and expertise.
---
You might also be interested in our Free Tools and Resources.
Visit our Job page for more Job opportunities and the Current Candidate page for available candidates.
Follow Us On: