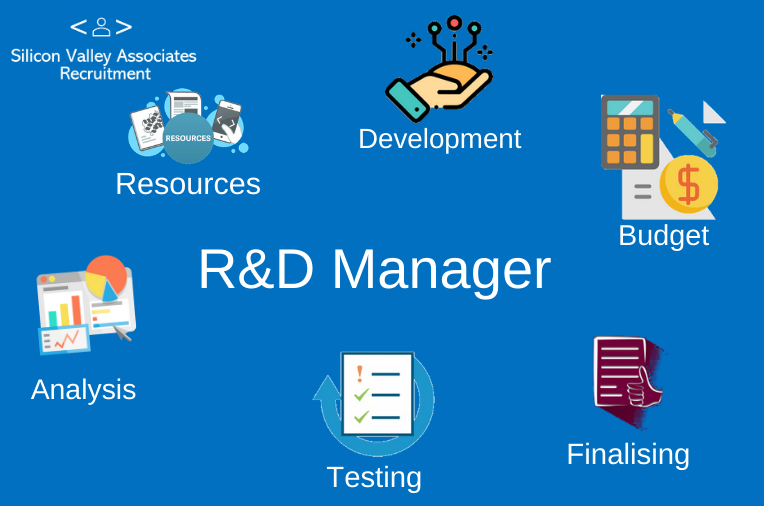 Launching a new product? Make sure you've done your homework first! Careful planning is essential for any market introduction – factors such as research, timing, and the current environment should all be taken into account to maximize success. Investing time in proper preparation could end up yielding big benefits down the line!
A Research and Development Manager is an integral part of any organization that seeks to bring forth a successful product or service. They spearhead the development process, taking planning and preparation steps necessary in order for its fruition. Achieving profitability requires astute management through each step — from initial inception all the way until implementation.
Responsibilities of a Research and Development Manager
Ensure that all product or service launches and programs are implemented on time and according to budget
Research the entire phase of development
Analyze results after the implementation of a project
Give recommendations for improvements or innovative solutions
Guide the research and development staff members daily
Request a budget from upper management and allocate funds for development projects
Be familiar with new development trends and innovations to ensure that the company stays relevant and up-to-date
Why You Need a Research and Development Manager
Attaining corporate success is no small feat, requiring years of meticulous preparation and planning. But how do organizations make the necessary changes to reach their desired growth? This journey requires sound decision-making from those at the helm to pave a path directly toward prosperity.
A Research and Development Manager is the key to unlocking a company's greatest potential! With their specialist understanding, they can ignite business growth as well as steer ideas toward success from conception all the way through to implementation.
Our IT recruitment agency in Dubai is the perfect connection for finding your next Research and Development Manager. Our team will assist you with sourcing highly talented individuals to fill any role, aligning both required qualifications as well as attending to individual needs that may come up!
How We Can Help
At this agency, we have a tried and true system to ensure that your company supplies only the most qualified candidates. Our rigorous process guarantees you will be met with a top-notch talent for whatever position needs filling!
Let us take you on the journey of finding your perfect IT partner! Our team is here to provide support from start to finish, beginning with searching through a vast pool of talented tech professionals ready for projects in Dubai.
---
You might also be interested in our Free Tools and Resources.
Visit our Job page for more Job opportunities and the Current Candidate page for available candidates.
Follow Us On: