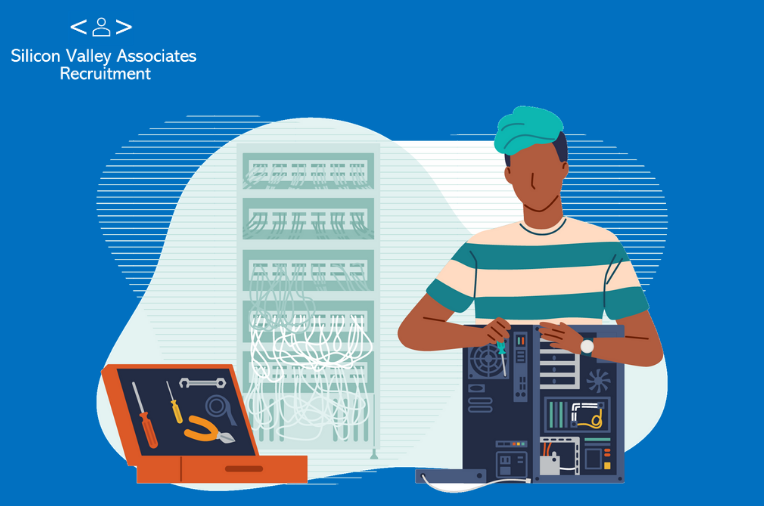 Technology can appear simplistic, with easy user interfaces and portable designs. However, those digital devices we rely on daily contain far more intricate inner workings than meets the eye! Without sufficient know-how about what makes up our technology tools or their potential risks, many of us unknowingly put ourselves at risk for harm.
An IT Service Engineer is an invaluable asset to a company, as they possess the knowledge and capabilities required for managing complex technical systems. From honing their technology expertise to troubleshooting equipment-related issues quickly, these engineers use their educational background and experience masterfully.
Responsibilities of an IT Service Engineer
Installing and maintaining IT systems, networks, and equipment in an office
Upgrading hardware, software, and computer networks
Provide ongoing support to staff with regards to IT and tech matters
Carrying out timely on-site maintenance and repairs
Fixing faulty equipment and ensuring the proper functioning of technological devices.
Are You an IT Service Engineer Looking for a Job in Dubai?
To keep the company's investment secure and operations running smoothly, it is essential to ensure all office tech equipment remains up-to-date. Not only that, but proper maintenance of such devices can also safeguard employee safety since technology poses serious risks when misused or outdated.
With your IT and tech-savvy, you're the perfect candidate to help a company with its technological qualms. You can quickly sort out any issues that arise and stop risks before they even become an issue – plus, who better than you to make sure those investments in office technology are put to good use?
If you're hoping to advance your IT Service Engineering career in Dubai, our recruitment agency can be an invaluable resource. We'll assist with navigating the job search and connecting you to businesses that best fit your skillset!
---
You might also be interested in our Free Tools and Resources.
Visit our Job page for more Job opportunities and the Current Candidate page for available candidates.
Follow Us On: