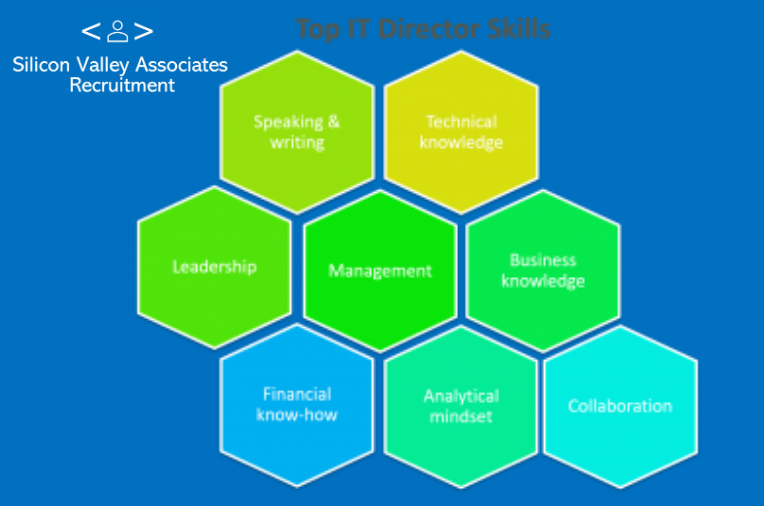 As technology continues to drive the success of companies in this modern age, important roles such as IT Director have become required for businesses to take full advantage and reach their greatest potential. These positions serve a critical purpose – leveraging technological advancement to develop comprehensive strategies to ensure sustained growth.
IT Directors are essential to the success of any business in our modern digital age. They oversee and administer a company's entire information technology framework, from laying out strategies and protocols to utilizing them. IT directors defend against potential threats while fostering innovation as they strive for their organization's long-term prosperity by setting up robust systems that maximize every technological advantage available today.
Responsibilities of an IT Director
Mastering organizational goals and carrying out technological approaches
Directing the effective development and implementation of IT solutions and strategies
Collaborating and coordinating with IT department members to manage technological approaches for business activities
Supervising the members of the IT and tech department while also being in close communication with higher-ranking professionals and executives
Presenting innovative ideas and proposals to the higher ops and obtaining financial budgets for the utilization of the IT and tech department
Identifying market opportunities in the realm of IT and tech
Leading efforts to improve and boost the efficacy of IT solutions
Why You Need an IT Director
Companies of all sizes have noted the impact an IT director can make on their success, leading to a rush for these highly-valued professionals. Whether looking to create or expand, businesses are recognizing how crucial having qualified tech leaders at the helm is in achieving their goals.
To guarantee success, your company needs effective IT solutions worth every penny. An experienced and dependable IT Director is the key to seeing through corporate objectives by managing all tech-related projects precisely.
In search of the perfect candidate to fill your Dubai-based IT Director role? Allow our IT recruitment agency to lend a hand! Our experienced team will help you pinpoint highly-qualified individuals who match the required skillset and personal qualifications for this position.
How We Can Help
Our professional IT recruitment agency is your go-to for finding the perfect IT candidate for your Dubai business. From helping you through building and executing a custom hiring process to ensuring only top talent, we make sure no stone goes unturned in finding the ideal fit. By putting our expertise to work, you can rest easy knowing that securing exceptional employees has never been easier!
Are you looking for the perfect candidate to join your IT team? Then, let Silicon Valley Associates Recruitment be your partner! We'll handle all the hard work, from screening potential hires and setting up interviews to giving you feedback on applicants. With us at your side, every step of talent acquisition is smooth sailing.
---
You might also be interested in our Free Tools and Resources.
Visit our Job page for more Job opportunities and the Current Candidate page for available candidates.
Follow Us On: