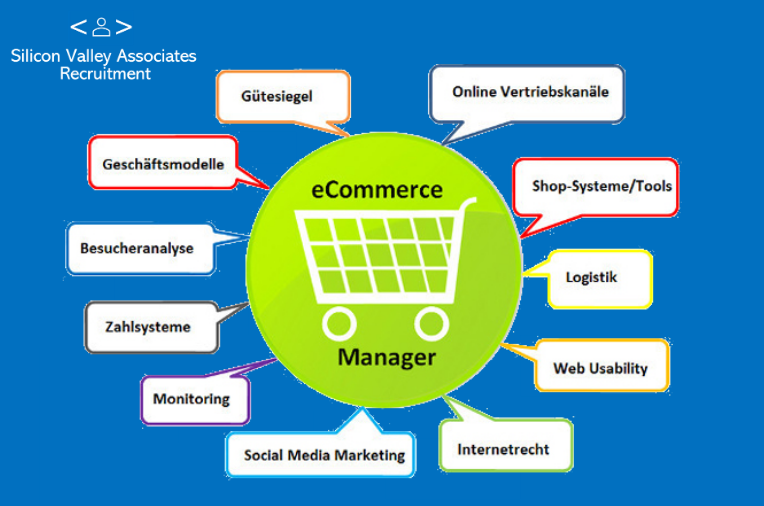 As technology advances and convenience becomes a priority, we've seen explosive growth in online shopping. Consumers now choose to purchase goods from the comfort of their homes at just the click of a few buttons – providing huge opportunities for e-commerce businesses worldwide!
Businesses in the modern age must take bold steps to stay relevant. To remain competitive, they must find ways to bring their offerings online, create payment options for customers and deploy effective digital marketing techniques – making an e-commerce manager virtually indispensable!
Responsibilities of an E-Commerce Manager
Putting up a company's products on an online or digital platform
Supervising and managing a web merchandising team
Meeting customer expectations with regard to products and goods offered online.
Supporting strategies and sales performance mechanisms
Crafting tactics to improve sales and profitability in e-commerce platforms.
Why You Need an E-Commerce Manager
Falling behind the competition? Embrace digital innovation and ensure your business is online to reach a new audience. Technology & the web open up countless opportunities, giving you access to customers who never existed before – providing opportunities for growth in both reach and profit.
An E-Commerce Manager is the perfect ally who can help your business take full advantage of all that e-commerce has to offer. From leveraging their web merchandising expertise and pinpointing lucrative trends, they'll be able to point you towards sustainable growth opportunities on the Internet like none other! Their wisdom will become a cornerstone in propelling your company forwards into future success.
Do you need a first-rate E-Commerce Manager? Our IT recruitment agency is at your service! We'll assist you in finding an exceptional performer with the necessary qualifications and one who meets all of your unique demands. So don't miss out – contact us now to hire talent from Dubai!
---
You might also be interested in our Free Tools and Resources.
Visit our Job page for more Job opportunities and the Current Candidate page for available candidates.
Follow Us On: