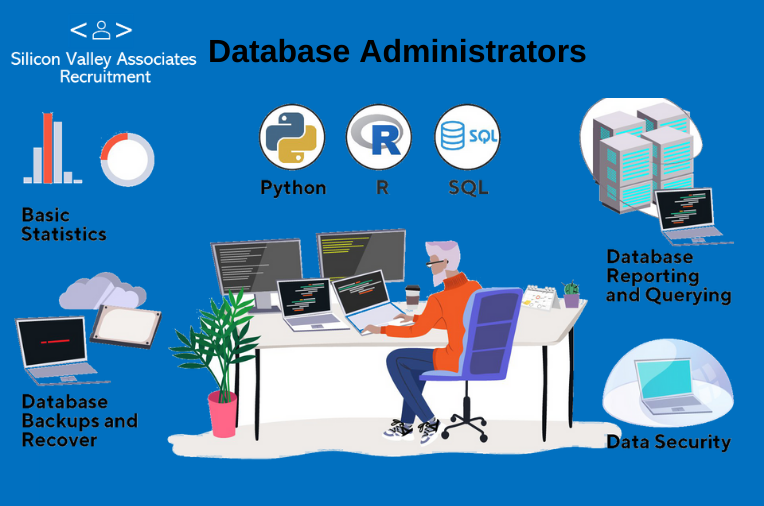 Data forms the nucleus of a company's activities. To ensure success, it is critical to securely maintain and store vital records such as financial books, employee information, and agreements – just to name a few! Protecting these documents from unauthorized access or loss will be key for any business aiming for sustained growth.
Securing critical documents can be challenging; physical copies are at risk from natural disasters, while digital versions may become vulnerable to tampering or theft. Fortunately, with the assistance of an experienced database administrator, files can stay secure and safe despite any potential risks!
Responsibilities of a Database Administrator
Ensure the protection and security of a company's organizational data
Backup and restore all data to prevent loss or destruction
Identify authorized users to give access to and prevent access to those who aren't
Ensure the proper functioning and performance of data systems
Maintain databases to ensure smooth functionality
Create new databases and merge them with old ones when needed. 
Are You a Database Administrator Looking for a Job in Dubai?
As a database administrator, you play a crucial role in safeguarding the past of an organization. Without your help securing its history and transactions, important documents would be at risk! Help them keep these vital records accessible – helping to ensure the success of their future endeavors.
Your professional know-how puts you in charge of safeguarding a company's database. You guarantee that the correct people can access information while keeping it out of reach for those who don't have authorization rights. Keeping on top of performance and security is your job, ensuring no vulnerabilities or issues arise – all with zero disruption!
---
You might also be interested in our Free Tools and Resources.
Visit our Job page for more Job opportunities and the Current Candidate page for available candidates.
Follow Us On: