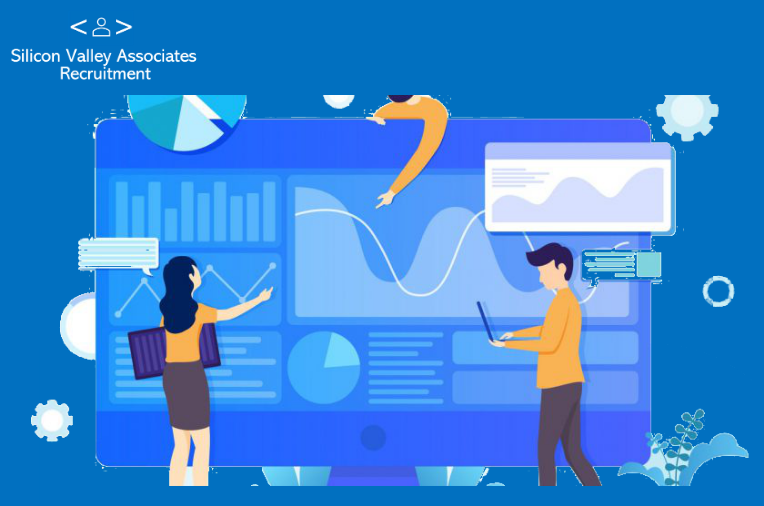 As a professional IT recruitment agency in Dubai, we have an extensive and highly effective method we follow to make sure you get only the best candidates for your company.

With over ten years of professional experience and a solid track record in IT recruitment in Dubai, Silicon Valley Associates Recruitment is dedicated to helping companies gain access to the industry's best IT professionals.
The advent of technology has opened many doors of opportunities for businesses. They can market their products online, reach a wider consumer base, and streamline all their operations through the use of technology. But probably the most neglected but very beneficial possibility is the availability of data.

Disparate data that's already available to a company through consumer transactions, past strategies, trends, etc. have proven to become beneficial for a business. In particular, analyzing them can form actionable insights that will help a company understand their consumers and devise new strategies to address their concerns.

Responsibilities of a Data Scientist
Acquire and gather available data
Process the information retrieved and filter out invaluable data
Investigate and analyze the available data and translate them into more readable terms and actionable insights
Present the information derived from extensive data research to executives and higher ops

Why You Need a Data Scientists
Data Scientists are in very high demand. Owing to their capacity to translate data into plain and understandable language, they give a company so many valuable insights about their business. These data, when properly arranged and analyzed, can help a company predict consumer behavior, foresee trends, prepare for potential crises, and so much more.

It's quite amazing how much growth and innovation can arise from plain figures gathered through past transactions. This information is already at your disposal, all you need is a data scientist to analyze them and convert them to readable and easy-to-understand language. Once you do, you can use these as a guide to forming better strategies that are sure to be effective and profitable.

In need of a Data Analyst? Contact our IT recruitment agency and we'll help you access talented individuals looking for a job in Dubai that fits both the standard qualifications required for the position, as well as your specific personnel requirements.
---
You might also be interested in our Free Tools and Resources.
Visit our Job page for more Job opportunities and the Current Candidate page for available candidates.
Follow Us On: