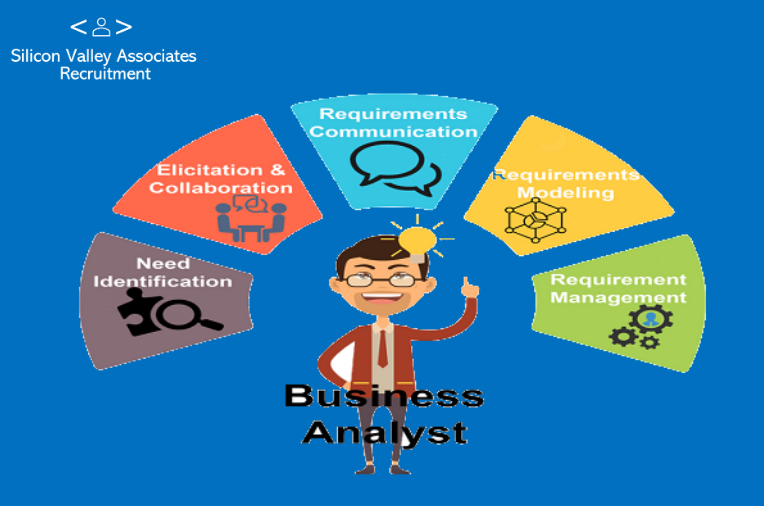 In running a business, the reality is that not all endeavors will be successful. Some could lead to greater complexity and internal strife; others simply won't generate sufficient profit from external sources. To guarantee success and progression, however, businesses must identify what may need changing before laying out an organized path forward for improvement.
A Business Analyst is an invaluable asset to any company. They are the bridge between IT and business, able to identify potential opportunities within the tech industry that can help firms progress and stay competitive in today's fast-paced world. In other words, they provide innovative solutions which drive a company ahead of its rivals!
Responsibilities of a Business Analyst
Identify opportunities or devise strategies to improve corporate procedures and processes.
Design, manage, operate, and improve business systems, either in the realm of IT and tech or outside of it.
Communicates and form a relationship with stakeholders and essential parties to understand their needs
Gathers, researches, and analyzes corporate goals and needs to identify the means of achieving them
Works with IT developers and engineers to ensure the smooth and effective implementation of new solutions
Test and analyze new systems and identify areas of improvement
Why You Need a Business Analyst
The corporate world is always in flux, and companies must be prepared to pivot quickly with the ever-evolving trends. Strategies that prove successful now may not promise similar results next week – or even tomorrow. Meeting consumer needs requires an ongoing ability to modify tactics depending on what's nascent in the marketplace; businesses should stay ahead of their competition by never shying away from change!
With their technical expertise and keen ability to anticipate corporate needs, Business Analysts are the behind-the-scenes superheroes of any company. They maximize operational efficiency while spurring growth through creative solutions, freeing up time and resources so businesses can compete in an ever-evolving economy.
Are you looking for a talented Business Analyst in Dubai? Our IT recruitment agency can help! We have access to qualified professionals that meet your personnel needs and all the job qualifications. Let us assist you with finding the perfect match.
---
You might also be interested in our Free Tools and Resources.
Visit our Job page for more Job opportunities and the Current Candidate page for available candidates.
Follow Us On: