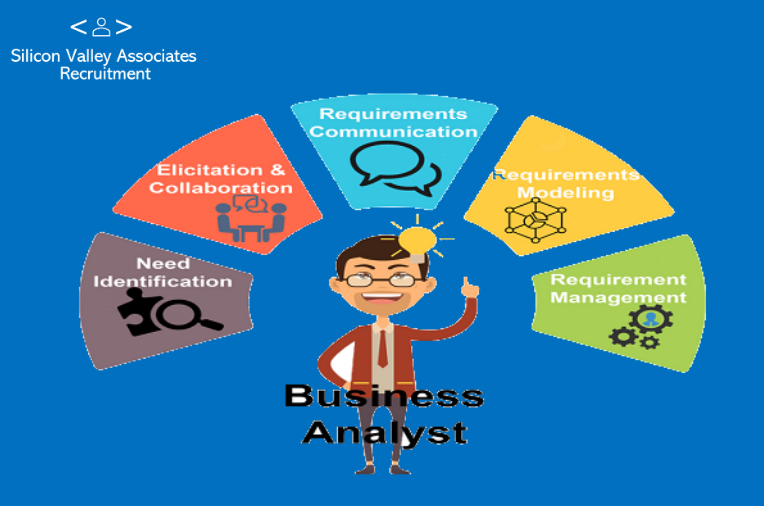 One of the top IT recruitment agencies in Dubai, SVA Recruitment is an IT and employment agency that provides jobs, executive search, and recruitment services. Our responsibilities as IT recruiter includes sourcing, screening, and providing a shortlist of qualified candidates for various technical roles
The truth of the matter in operating a business is that not everything is going to be successful. Some efforts can either make things harder for the company, internally speaking. And others, on the other hand, will not deem it to be profitable, externally speaking. To ensure success and innovation, a business must pinpoint exactly what they need to improve in and identify concrete steps to make operations better.

A Business Analyst is a professional for the job. While other IT-related niches would have defined job scopes in the IT and tech industry, a business analyst has a very versatile function. In a way, they are intertwined between IT and business because they find better opportunities and solutions for a company often in the realm of IT and tech.

Responsibilities of a Business Analyst
Identify opportunities or device strategies to improve corporate procedures and processes
Design, manage, operate, and improve business systems, either in the realm of IT and tech or outside of it
Communicates and forms a relationship with stakeholders and essential parties to understand their needs
Gathers, researches, and analyzes corporate goals and needs to identify the means of achieving them
Works with IT developers and engineers to ensure the smooth and effective implementation of new solutions
Test and analyze new systems and identify areas of improvement.

Why You Need a Business Analyst
The corporate landscape is ever-changing. Some techniques and strategies might work well for now, but there's no assurance that they will be as efficient in the future. As new trends develop and corporate behavior changes, businesses need to be able to adapt to whatever demands the consumer market has.


A Business Analyst can pinpoint exactly the solutions a company needs in order to function and thrive in the ever-changing business landscape. They work towards creating new ways to streamline operations, saving the company serious time and energy while fostering corporate growth and innovation.

In need of a Business Analyst? Contact our IT recruitment agency and we'll help you access talented individuals looking for a job in Dubai that fits both the standard qualifications required for the position, as well as your specific personnel requirements.
---
You might also be interested in our Free Tools and Resources.
Visit our Job page for more Job opportunities and the Current Candidate page for available candidates.
Follow Us On: