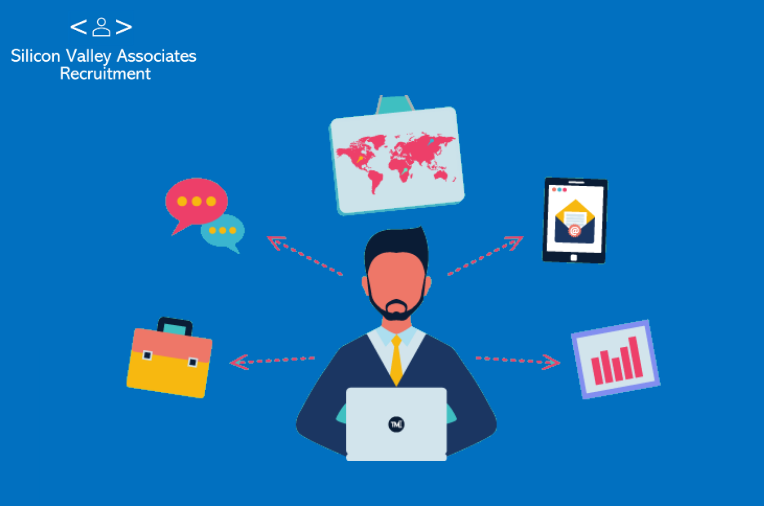 Silicon Valley Associates Recruitment is a leading IT recruitment agency in Dubai. As a professional recruitment agency, we have an extensive and highly effective method we follow to make sure you get only the best candidates for your company.
Expanding your business operations and tapping into new regions and countries are not easy tasks. There's a lot of work to be done, such as getting new talents, forming teams, crafting country-specific strategies and tactics, and more. Business owners who plan to branch out know that they cannot do it alone.
If you're opening another office for your business in another country, there arises the need to find someone who will manage it. Hence the need for a country manager assigned to a specific location and overseeing your foreign business operations.

Responsibilities of a Country Manager
Develop organizational plans for smooth operations in foreign branches
Ensure that his or her foreign office adheres to all regulations and guidelines of its mother branch
Device strategies and tactics to build a company's brand in the specified country
Generate reports to hand over to higher ops
Recruit, onboard, and train staff for the overseas headquarters.

Why You Need a Country Manager
Any company looking to expand globally needs to employ a country manager. Charged with monitoring, directing, and developing your foreign office, this professional can ensure the success of your expansion.

With a Country Manager, the need for you or other officers of your company to continuously travel to check on foreign branches significantly reduces. That's because you have someone looking after your regional branches and ensuring the success of the venture. Hence, you have more time to focus on more pressing matters.

But you have to make sure you find the right talent for this big role. They will serve as the main point person and lead your foreign operations. Hence, you need someone who is capable and skilled enough to take on the job. That's where we can help.

In need of a Country Manager? Contact our IT recruitment agency and we'll help you access talented individuals looking for a job in Dubai that fits both the standard qualifications required for the position, as well as your specific personnel requirements. 
---
You might also be interested in our Free Tools and Resources.
Visit our Job page for more Job opportunities and the Current Candidate page for available candidates.
Follow Us On: