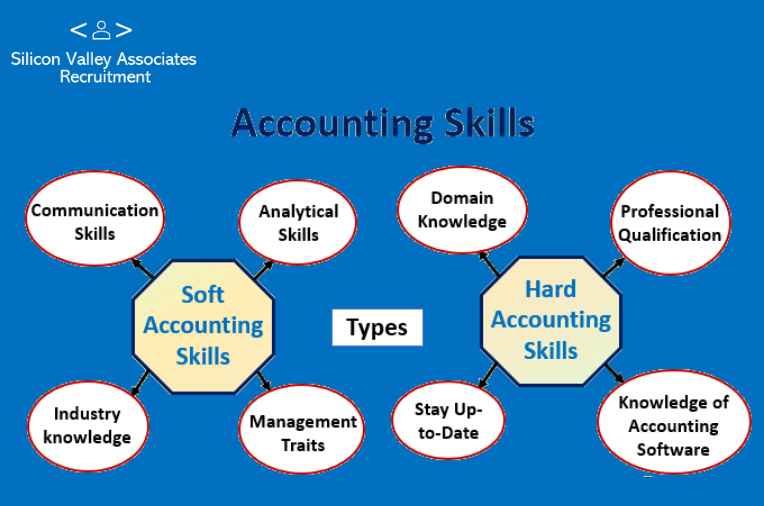 With over ten years of professional experience as an IT recruitment agency in Dubai, Silicon Valley Associates Recruitment is dedicated to helping IT professionals gain access to the industry's best opportunities.
Financial management and recording are complex jobs and requirements that need to be undertaken by companies. Why? Well, first off, the proper monitoring of finances will help a company achieve a smooth cash flow where there is a fair and ideal equilibrium between profit and revenue. Second, it helps a company remain sustainable and able to continue its existence as a corporate entity. Lastly, it is a requirement imposed by law, considering that businesses are entities of the State and they have to pay their annual taxes.

Those three reasons are precisely why businesses need accountants who will crunch numbers day in and day out, making sure all financial accounts are recorded and accurate.

Responsibilities of an Accountant
Examine all statements, invoices, and financial documents of the company to ensure accuracy
Ensure that all records are complying with legal requirements
Compute the company's tax amount and ensure its timely and immediate payment
Inspect books and records pertaining to the company's finances
Pinpoint financial problems or opportunities for growth
Conceive strategies to help reduce costs and improve profitability.

Why You Need an Accountant
Accountants are considered the financial backbone of an organization. Without them, it's hard to picture a sustainable and financially stable company. They keep the organization's cash flow in check, while also ensuring that your business is meeting your tax payments.

But aside from that, having an accountant will open up doors of opportunities for your company. Since every project or effort, you take to achieve your goals will need some sort of financial support, accountants can help you conceive corporate goals and determine plans of action to achieve them, especially in the financial context.

In need of an accountant? Contact our IT recruitment agency and we'll help you access talented individuals looking for a job in Dubai that fits both the standard qualifications required for the position, as well as your specific personnel requirements.
---
You might also be interested in our Free Tools and Resources.
Visit our Job page for more Job opportunities and the Current Candidate page for available candidates.
Follow Us On: