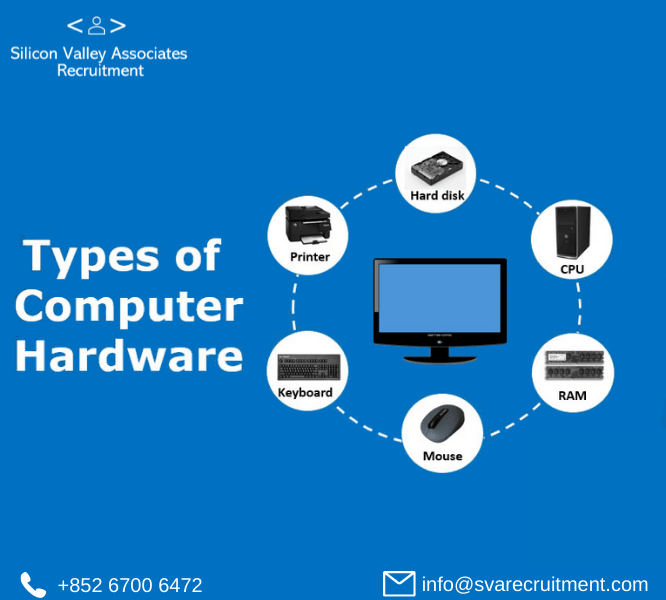 With over ten years of professional experience and a solid track record in an IT recruitment agencies in Dubai, Silicon Valley Associates Recruitment is dedicated to helping companies gain access to the industry's best IT professionals.
We are living in a world of technology. Everything can be automated or controlled through advanced mechanisms that we did not anticipate would come into existence. It's truly amazing how many opportunities there are in the IT and tech niche.

But all of these need to be maneuvered through hardware — an external device that makes the wonders of technology tangible. For example, we need hardware such as a router in order to access the Internet. The hardware makes access to and control over technology possible.

What do Hardware Companies Do?
Hardware companies are those who worry about the design and manufacturing of technological devices. They create a visible and tangible device where all the technological functions and features can be housed and completely utilized.

Think about it, all mobile devices are presented in a proper manner that takes into consideration the placement of several parts and the ease of use. Hardware companies make it possible for us to experience innovative technology and explore opportunities in tech.

How We Helped Hardware Companies
Hardware companies don't only design and manufacture external devices. They also need to make it in such a way that they fit and enable the maximized use of the software. They need to know how to properly craft bits and parts in order for the software features to be used effectively. That calls for expertise in the field of IT and tech.

Our IT recruitment agency has helped hardware companies access and acquire talents that will suit their organization. Keeping in mind the nature of their business and the requirements their candidates should possess, we have provided them with the right professionals who can serve as real assets to their company.

Looking for talent to join your hardware company? Contact our IT recruitment agency and we'll help you access talented individuals looking for a job in Dubai, UAE.
---
You might also be interested in our Free Tools and Resources.
Visit our Job page for more Job opportunities and the Current Candidate page for available candidates.
Follow Us On: