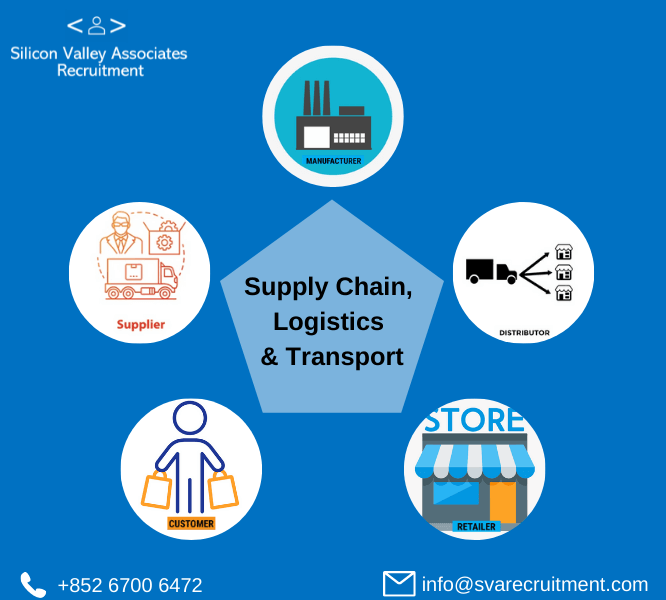 With over ten years of professional experience and a solid track record in an IT recruitment agencies in Dubai, Silicon Valley Associates Recruitment is dedicated to helping companies gain access to the industry's best IT professionals.
Worldwide, there are over 500 thousand brands in over 2,000 product categories. Most of the companies included in the count experience a high surge of demand constantly. Hence, they need to properly manage their supply chain, logistics, and transport. This is to be able to meet demands and cater to the needs of their consumers.

Every company, regardless of its niche, must properly manage its logistics and supply chain process that plans, implements, and controls the efficient, effective forward and reverse flow and storage of goods and services and related information between the point of origin and the point of consumption in order to meet customer's requirements.

IT Departments in Supply Chain, Logistics & Transport
Technology has completely changed the game for all businesses. Their operations have been completely revamped and retargeted in order to meet the demands of both their consumers and of the modern era.

Supply chain, logistics, and transport is some of the most impacted sectors. What once was done manually can now be accessed and undertaken through technological tools and inventions. Over the years, a lot of technological advancements have been introduced in the logistics industry, such as artificial intelligence, advanced analytics, and automation. All these have completely changed how these sectors operate.

How We Helped Supply Chain, Logistics & Transport IT Departments
To maximize the opportunities that tech has to offer in the supply chain, logistics & transport industry, they need professionals who are not only experienced and talented in the realm of IT and tech. They also need their talents to be able to adapt to the specialized needs of the supply chain, logistics & transport industry. Hence, a job in the IT department of a supply chain, logistics & transport company requires skills and expertise in two areas of study.

Our IT recruitment agency has helped supply chain, logistics & transport companies access and acquire talents that will suit their IT departments. Keeping in mind the nature of their business and the requirements their candidates should possess, we have provided them with the right professionals who can serve as real assets to their company.


Looking for talent to join your supply chain, logistics & transport company's IT department? Contact our IT recruitment agency and we'll help you access talented individuals looking for a job in UAE.
---
You might also be interested in our Free Tools and Resources.
Visit our Job page for more Job opportunities and the Current Candidate page for available candidates.
Follow Us On: