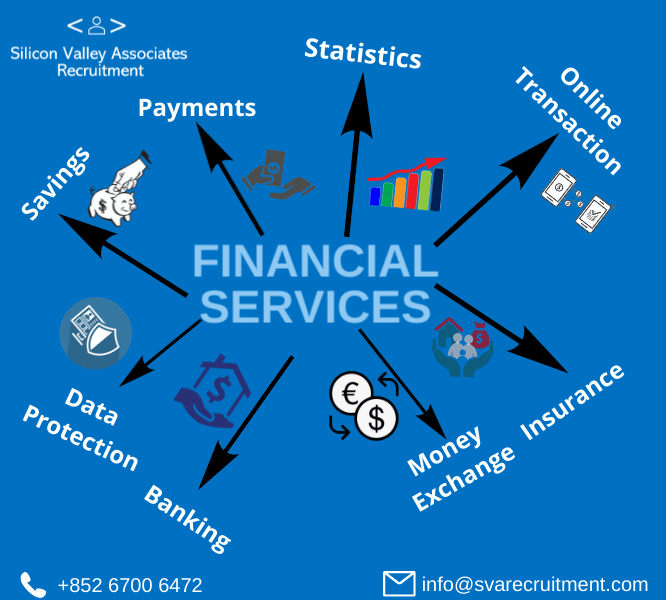 With over ten years of professional experience and a solid track record in an IT recruitment agency in Dubai, Silicon Valley Associates Recruitment is dedicated to helping companies gain access to the industry's best IT professionals.
Money is an integral part of our daily lives. We need it to purchase our essentials such as food, toiletries, electricity, etc. It also helps us progress in our living situations, enabling us to seek ways to boost our convenience and efficiency. Money has greatly impacted the lives of people and serves a big and important purpose in the global economy.

But in order for currencies to benefit us, proper management is called for. This brought about the development of the financial services industry that houses a broad range of businesses, each with its own niche and contribution to the global economy. There are loan services, financial management, banks, credit solutions, insurance, accountancy, stock, and so much more.

IT Departments in Financial Services
Despite being solely focused on money and economic matters, the financial service industry is not exempt from the need to utilize technology. In fact, tech has introduced a lot of innovative ways to do their jobs better and give access to their services to more people.

IT departments have helped financial service companies far and wide by creating new ways to improve their craft. There has been a rise in mobile banking, smart analytics, wealth management, automated platforms, etc. All these have given birth to the industry of Fintech, which is a sector that explores technological opportunities to improve the financial services industry.

How We Helped Financial Services IT Departments
To maximize the opportunities that tech has to offer in the financial services industry, they need professionals who are not only experienced and talented in the realm of IT and tech. They also need their talents to be able to adapt to the specialized needs of the financial services industry. Hence, a job in the IT department of a financial services company requires skills and expertise in two areas of study.

Our IT recruitment agency has helped financial services companies access and acquire talents that will suit their IT departments. Keeping in mind the nature of their business and the requirements their candidates should possess, we have provided them with the right professionals who can serve as real assets to their company.

Looking for talent to join your financial services IT department? Contact our IT recruitment agency and we'll help you access talented individuals looking for a job in Dubai, UAE.
---
You might also be interested in our Free Tools and Resources.
Visit our Job page for more Job opportunities and the Current Candidate page for available candidates.
Follow Us On: