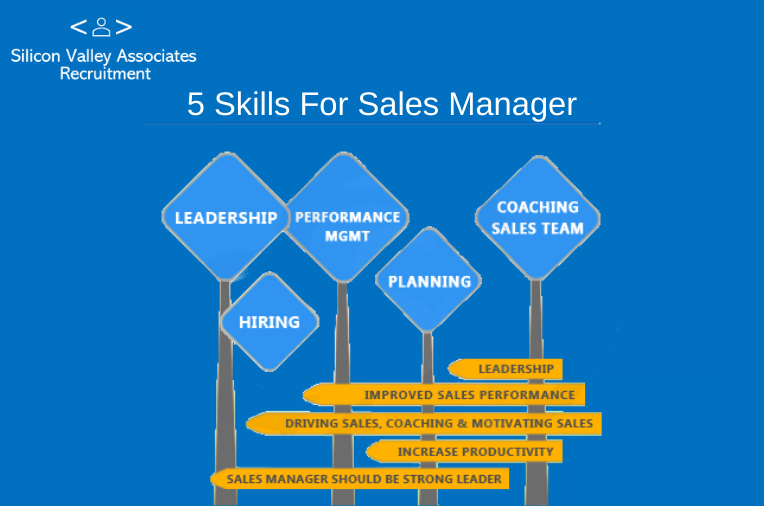 Sales Managers are the direct leaders that have communication and contact with the members of the sales and marketing department. Unlike the executive positions such as Sales Directors or the Vice President of Sales, the Sales Manager works very closely with the team, guiding them, setting goals, conducting plans, training, and mentoring.
Every sales and marketing department needs to have a sales manager. Even if higher-ranked executives are already taking lead in the department, there is still nothing like having a manager who is hands-on with the members. This will enable a closer and better working dynamic, enabling the team to coordinate with each other to achieve corporate goals.

Responsibilities of a Sales Manager
Oversee operations in the sales and marketing department
Directly guide and lead team members
Communicate with customers and take charge of complaints, feedback, and other elevated customer service issues
Monitor trends and consumer behavior
Device strategies and plans for sales and marketing efforts
Analyze sales data and trends
Project the company's sales and profitability status
Train and lead team members.

Are You a Sales Manager Looking for a Job in Dubai, UAE?
A sales manager works closely and directly with both parties, getting directives from higher ops and strategizing on how the team will implement them. With a sales manager, there is a more streamlined communication process, hence more harmony and efficiency in the workforce.
Every sales and marketing department needs a sales manager to bridge the gap between the team members and executives. If you can assist a team of sales and marketing experts to communicate and understand directives, promote effective communication, and boost productivity, you are fit for a sales manager position.


Looking for a Sales Manager job in Dubai? Contact our IT recruitment agency and we'll help you access suitable companies for your talents and expertise.
What We Can Do
With over ten years of professional experience in IT recruitment in Dubai. Silicon Valley Associates Recruitment is dedicated to helping IT professionals gain access to the industry's best opportunities.
Our IT recruiters will guide you throughout your entire job search, keeping you updated on the demands of the IT and tech industry, helping you build your CV and portfolio, and giving you unbridled access to tech companies where you can acquire a job.
---
You might also be interested in our Free Tools and Resources.
Visit our Job page for more Job opportunities and the Current Candidate page for available candidates.
Follow Us On: