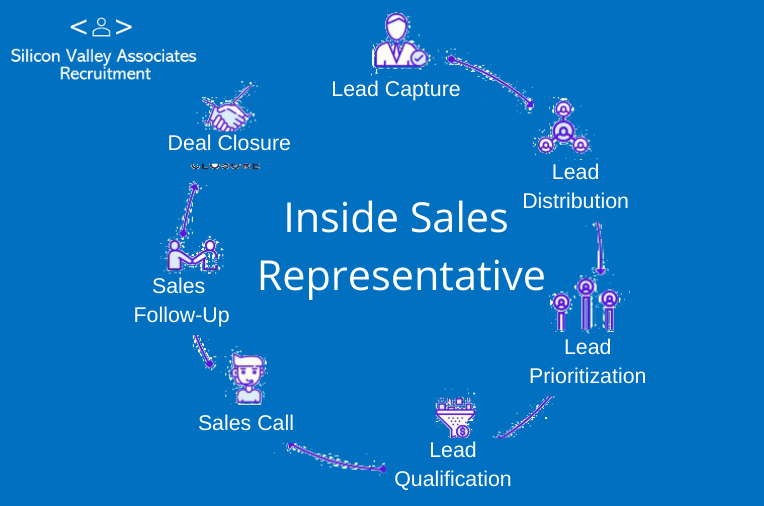 As they say, the customer is always right. A company's most prized possessions are its customers. Several research studies have proven that it is much more cost-effective and efficient for a company to work to retain its existing customers, keeping them happy and loyal to the brand. It's much more ideal, compared to investing heavily in marketing and lead generation efforts to attract and gain new customers.

That's why it's important for a company to value its existing consumers. To bridge the gap between the two parties, there is a need for an inside sales representative. This professional spends the day in and day out reaching out to and working with the brand's existing customers. Ultimately, their goal is to find out what customers want and create solutions to ensure a smooth sales process.

Responsibilities of an Inside Sales Representative
Communicate to customers in a friendly manner, listening to their feedback and suggestions
Introduce and explain products and services to customers as well as answer their questions and inquiries
Device solutions and strategies to address customer feedback

Are You an Inside Sales Representative Looking for a Job in Dubai, UAE?
Consumers are highly valued by businesses. Gone are the days when people just buy a product, give their payments, and end the transaction then and there. Nowadays, people judge a company not only for the products or services they offer, but they also take into account their relationship with the brand. The ease of communication, smoothness of the transaction, and effectiveness of customer service — all of these are valued by modern-day consumers. Hence, the need for companies to improve their craft in keeping their customers happy.

As an inside sales representative, you can help companies find out what their consumers want. You will spend your days understanding the customers and finding out what they want to see from the company. With this information, you have plenty of room to work on improving the company's operations, marketing, sales, products, services, and more.

Looking for an Inside Sales Representative job in Dubai, UAE? Contact our IT recruitment agency and we'll help you access suitable companies for your talents and expertise.
What We Can Do
With over ten years of professional experience in IT recruitment in Dubai. , Silicon Valley Associates Recruitment is dedicated to helping IT professionals gain access to the industry's best opportunities. Our IT recruiter's mission is to help you find tech jobs that are both fulfilling and beneficial to your career ambitions.
---
You might also be interested in our Free Tools and Resources.
Visit our Job page for more Job opportunities and the Current Candidate page for available candidates.
Follow Us On: