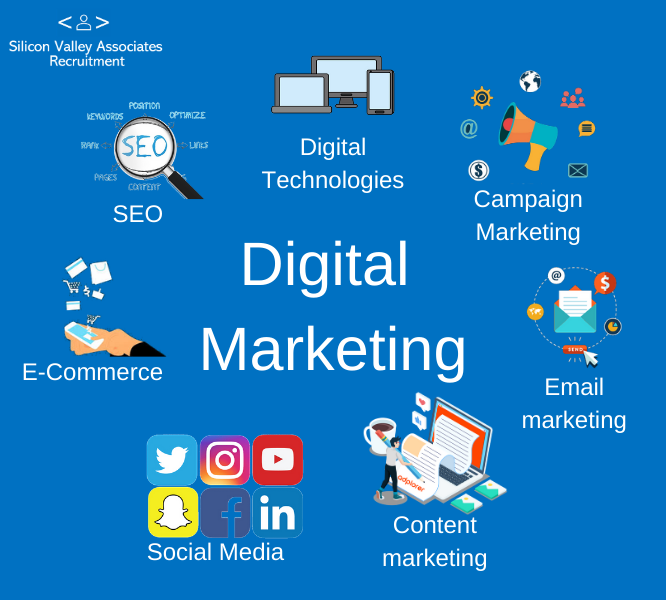 We are living in a digital age. What once could be done through manual, traditional methods are no longer effective today. The advent of technology has introduced a new platform filled with opportunities for businesses — the Internet. Now, all efforts to generate traffic, increase brand awareness, and ultimately gain income, are all channeled through online platforms such as social media sites and web pages.

With this transformation and shift from physical to digital, companies must know how to effectively take advantage of the Internet to meet the demands of the times. Only those that have a good online reputation can effectively succeed as a brand. But digital transformation and digital marketing efforts are not simple, considering the complex algorithms, the essentiality of tech knowledge, and other factors.

Responsibilities of a Digital Marketing Specialist
Develop strategies to promote or market a product, service, or brand on online platforms
Utilizing such techniques to tap into social media, web analytics, email marketing, search engine optimization, etc.
Conduct consumer and market research to discover more opportunities for digitalization and marketing efforts
Translate business goals into successful online campaigns

Are You a Digital Marketing Specialist Looking for a Job in Dubai?
Digital marketing is a complex field. Simply making a website will not cut it. There are more factors that come into play, such as content marketing, search engine optimization, pay-per-click, etc. Search engines follow strict algorithms to determine which companies deserve a place in their top results. And those who cannot meet the criteria set by online platforms will find their pages at the bottom of the roster, invisible to the online market.

There lies the need for companies to have a professional digital marketing specialist like you, who possesses the knowledge and expertise related to marketing on these online platforms.

Looking for a Digital Marketing job in Dubai? Contact our IT recruitment agency and we'll help you access suitable companies for your talents and expertise.
How We Can Help
As a specialist IT recruitment agency, we have access to a pool of big companies who are on the lookout for IT and tech professionals such as yourself.
Our IT recruiters will guide you throughout your entire job search for digital marketing, keeping you updated on the demands of the IT and tech industry, helping you build your CV and portfolio, and giving you unbridled access to tech companies and IT departments where you can acquire a job in Dubai UAE.
---
You might also be interested in our Free Tools and Resources.
Visit our Job page for more Job opportunities and the Current Candidate page for available candidates.
Follow Us On: