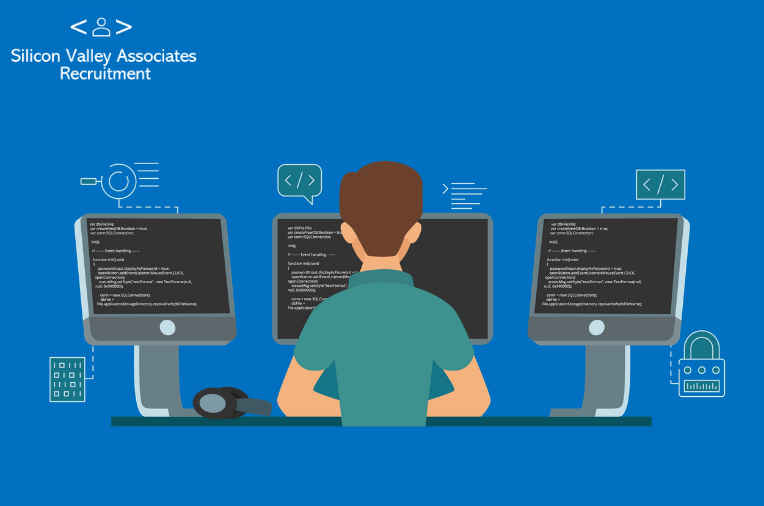 As a specialist IT recruitment agency in Dubai, we have access to a pool of big companies who are on the lookout for professionals such as yourself.
With the advent of technology comes more opportunities for businesses. Daily operational tasks that used to be done manually can now be done in a simpler and more efficient manner through the use of software and other digital tools. For example, there are now databases for financial record keeping, employee profiles, and the like. Now it's up to businesses to find and make use of the various platforms available to simplify their business operations.
But finding the right tools or developing your own software to suit a business's corporate needs is no simple task. It requires deep knowledge and outstanding expertise on the matter in order to find the right solutions for the company. This, and more, is what a software architect can do.

Responsibilities of a Software Architect
Researching and scouting for new tools a company can utilize
Evaluating technical standards and needs for corporate projects
Determining the ideal platform or software solution for the company's use
Dissecting project goals and limitations in order to find viable solutions for each
Communicating and working with software development teams
Distributing development tasks to software engineers
Conducting quality assurance efforts on new software solutions and projects

Are You a Software Architect Looking for a Job in Dubai, UAE?
All the efforts and projects undertaken by a company need a platform or tool to utilize. In this day and age when technology poses various benefits and opportunities, businesses must learn how to utilize them. Hence, software solutions are becoming more and more viable for business projects.

To effectively find the best technological solutions for a business, however, requires the skills and expertise of a software architect such as yourself. Backed by your education, training, and specialization, you can easily and efficiently research, evaluate, and determine the best software solutions for business projects and ventures, making you an asset to any corporation.

Looking for a Software Architect job in Dubai, UAE? Contact our IT recruitment agency in Hong Kong, Shenzhen, Shanghai, Japan, Singapore, and Dubai and we'll help you access suitable companies for your talents and expertise.
How We Can Help
As a specialist IT recruitment agency, we have access to a pool of big companies who are on the lookout for IT and tech professionals such as yourself.
Our IT recruiters will guide you throughout your entire search for software architect jobs keeping you updated on the demands of the IT and tech industry, helping you build your CV and portfolio, and giving you unbridled access to tech companies and IT departments where you can acquire a job in Dubai.
---
You might also be interested in our Free Tools and Resources.
Visit our Job page for more Job opportunities and the Current Candidate page for available candidates.
Follow Us On: