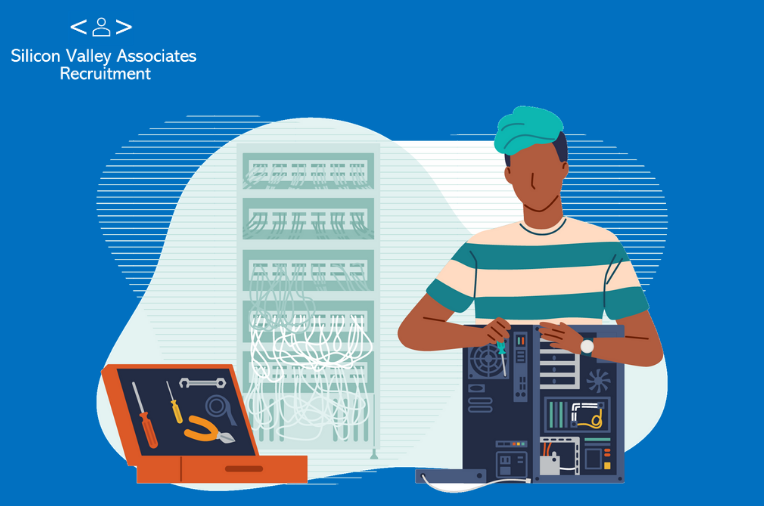 One of the top IT Recruitment Agencies in Dubai, SVA Recruitment is an IT recruiter and employment agency that provides jobs, executive search, and IT recruitment services.
Technological equipment and tools are always more complicated than what meets the eye. Although most devices nowadays have simple settings and user-friendly features, they still have complicated underlying equipment in their interiors. Now, not everyone has basic knowledge about the parts of a computer or other tech equipment, their uses, and their risks.

That's exactly why an IT Service Engineer is needed in a company. With their educational background and expertise, they master the art of technology and the know-how involved in maintaining, fixing, or improving technical equipment.

Responsibilities of an IT Service Engineer Candidates
Installing and maintaining IT systems, networks, and equipment in an office
Upgrading hardware, software, and computer networks
Provide ongoing support to staff with regards to IT and tech matters
Carrying out timely on-site maintenance and repairs
Fixing faulty equipment and ensuring the proper functioning of technological devices.

Are You an IT Service Engineer Looking for a Job in Dubai?
Maintaining and improving the technological equipment in an office will ensure that everything is working as it should, making the company's investment worth it and ensuring the productivity of its operations. Not only that, but it can also secure the safety of the workers, considering that technological devices pose some serious safety hazards if not handled properly.

That's why a company needs you, an IT service engineer. Backed by your knowledge and expertise in the realm of IT and tech, you can immediately and efficiently fix issues with technological equipment, reducing risks and hazards. You can also help make sure that a company is getting its investment's worth when it comes to office tools and devices.

Looking for an IT Service Engineer job in Dubai? Contact our IT recruitment agency and we'll help you access suitable companies for your talents and expertise.
---
You might also be interested in our Free Tools and Resources.
Visit our Job page for more Job opportunities and the Current Candidate page for available candidates.
Follow Us On: