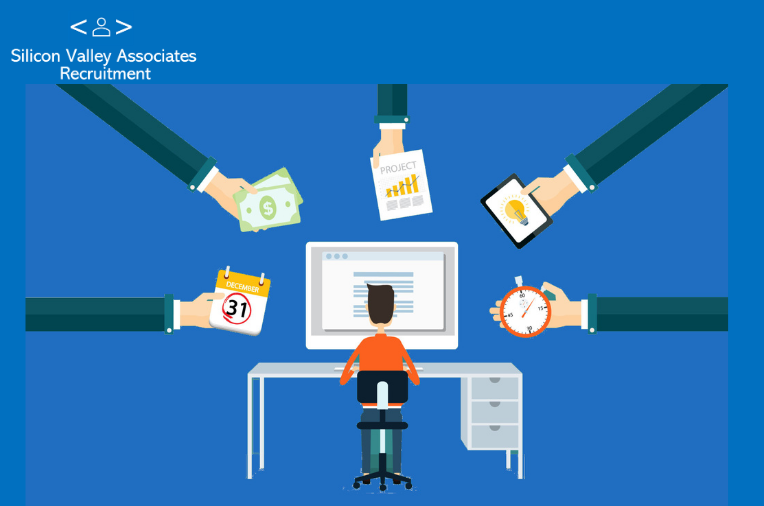 As a specialist IT recruitment agency in Dubai, we have access to a pool of big companies who are on the lookout for professionals such as yourself.
In the age of technology and the Internet, businesses are now pressured to keep up with the developments of the modern era. What used to be easy and traditional has now shifted to a more complex yet more effective procedure through the use of technology. But that's not to say that IT and tech have made everything much harder for businesses.

In fact, the development of technology has introduced several new opportunities for companies. Now, they are able to have a wider consumer reach, develop easier and more efficient internal processes, analyze data, determine points for improvement, predict patterns and trends in the consumer market, etc. Indeed, the possibilities are endless.

An IT project manager is a professional who can help companies access these opportunities brought about by technology. By developing, maintaining, and monitoring software, applications, networks, and the like, they are a great asset to have in a company — especially for those struggling to keep up with the age of technology.

Responsibilities of an IT Project Manager
Craft and implement IT solutions and innovation
Create plans and strategies for IT projects geared towards the growth of an organization
Supervising team members and workers from the beginning to the end of an IT project
Solve problems relating to information technology

Are You an IT Project Manager Looking for a Job in Dubai?
Every IT solution or strategy starts with a plan. It requires a well-thought-out and streamlined procedure in order to ensure that everything goes as expected and that the project will yield the desired results.

You, as an IT project manager, can ensure just that. You will take charge of the entire project from the planning phase all the way to implementation, making sure that all efforts are effective in driving the company forward.


Looking for an IT Project Manager job in Dubai? Contact our IT recruitment agency and we'll help you access suitable companies for your talents and expertise.
How We Can Help
As a specialist IT recruitment agency in Dubai, we have access to a pool of big companies who are on the lookout for IT and tech professionals such as yourself.
Our IT recruiters will guide you throughout your entire search for an IT project manager job in Dubai, keeping you updated on the demands of the IT and tech industry.
---
You might also be interested in our Free Tools and Resources.
Visit our Job page for more Job opportunities and the Current Candidate page for available candidates.
Follow Us On: