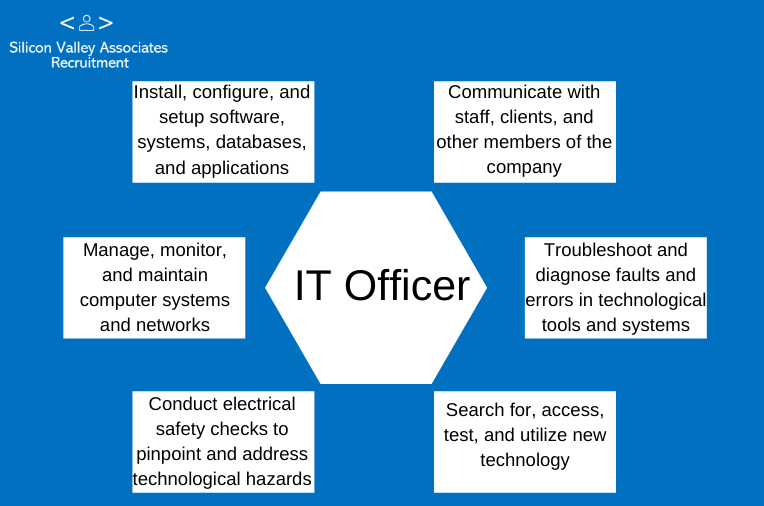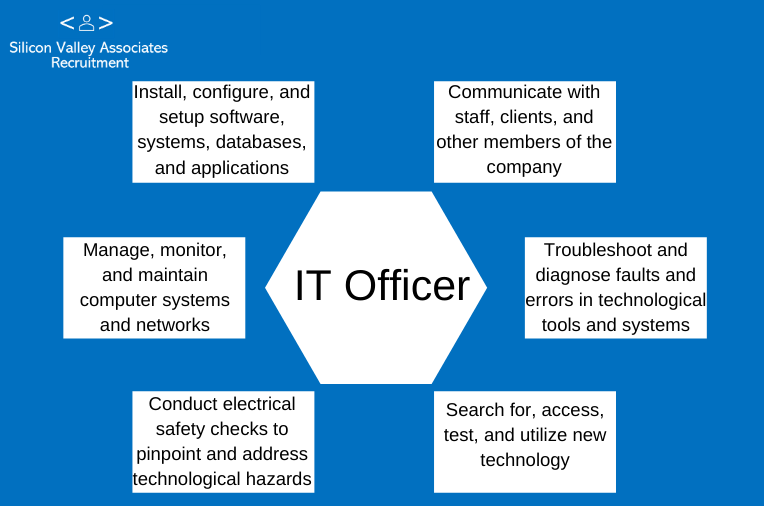 As a specialist IT recruitment agency in Dubai, we have access to a pool of big companies who are on the lookout for professionals such as yourself.
It's highly stressed that a company must learn how to utilize technology in order to stay relevant and promote growth in the modern age. With that, businesses are all beginning to find tech solutions and adopt innovative tools to meet their needs. Considering that these high-tech equipment need some sort of background or expertise to be effectively utilized, instances, when troubleshooting or improving these tools are needed, cannot be avoided.

When using technology, there is always the risk of failure or system errors. Hence, the crucial need for a professional who knows exactly what the problem is and how to fix it. That, and more, is what an IT Officer can contribute to an organization. Backed by knowledge and expertise, they manage, monitor, and maintain computer systems and networks, making sure everything is working as it should.

Responsibilities of an IT Officer Candidates
Install, configure, and setup software, systems, databases, and applications
Manage, monitor, and maintain computer systems and networks
Communicate with staff, clients, and other members of the company and help them address technological issues
Troubleshoot and diagnose faults and errors in technological tools and systems
Conduct electrical safety checks to pinpoint and address technological hazards
Search for, access, test, and utilize new technology
Are You an IT Officer Looking for a Job in Dubai?
Just like any tool or equipment, maintenance efforts for technological systems and tools must be kept in check. This will help maximize their use for the benefit of achieving corporate goals. IT equipment cannot just be maintained by anyone. There is a need for a skilled and knowledgeable professional, such as yourself, who knows how to navigate the systems and diagnose the issues, which is exactly your expertise as an IT Officer.

Looking for an IT Officer job in Dubai, UAE? Contact our IT recruitment agency and we'll help you access suitable companies for your talents and expertise.
How We Can Help
As a specialist IT recruitment agency, we have access to a pool of big companies who are on the lookout for IT and tech professionals such as yourself.
Our IT recruiters will guide you throughout your entire job search for digital marketing, keeping you updated on the demands of the IT and tech industry, helping you build your CV and portfolio, and giving you unbridled access to tech companies and IT departments where you can acquire a job in Dubai.
---
You might also be interested in our Free Tools and Resources.
Visit our Job page for more Job opportunities and the Current Candidate page for available candidates.
Follow Us On: