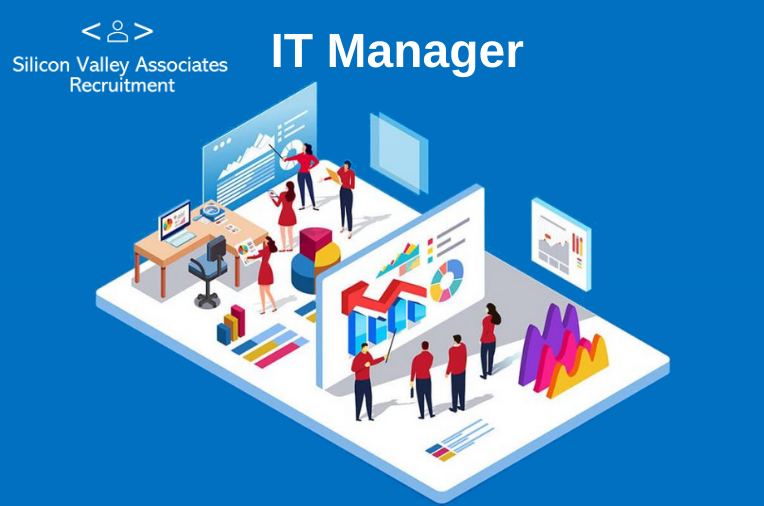 As a specialist IT recruitment agency in Dubai, we have access to a pool of big companies who are on the lookout for professionals such as yourself.
IT is a complex and complicated industry. Even with a bunch of skilled professionals, there needs to be a path they can follow to guide them towards accomplishing the technological goals of a company. Without a clear path and concrete instructions, IT solutions will run riot and it's going to be difficult for a business to align its strategies with its goals.

When it comes to effectively finding IT and tech solutions for the growth of a company, someone needs to be on top of everything to ensure productivity, efficiency, and efficacy. That someone is an IT Manager. With a unique skill set and capability of leading an IT team, this professional can make sure that everything is on track and on the way to promoting business growth.

Responsibilities of an IT Manager Candidates
Evaluating new hardware and technological tools a business can utilize
Assisting the creation and utilization of new work areas
Recruit and train new IT professionals onboarding a team
Consults upper management to determine a company's IT needs
Lead the IT team towards accomplishing specific IT and tech projects
Managing the budget and timeline of IT and tech ventures

Are You an IT Manager Looking for a Job in Dubai?
Every company needs an IT and tech department to assist them with utilizing and navigating the realm of technology for business growth. But no matter how many people there are in a team, the complexity and complications in the niche will result in loss or lack of focus and productivity.

There needs to be a person who can set goals and priorities straight so that everyone is kept on tabs as to what needs to be accomplished and what path to take in order to get there. That is precisely what you, as an IT Manager, can do.

Looking for an IT Manager job in Dubai, UAE? Contact our IT recruitment agency and we'll help you access suitable companies for your talents and expertise.
How We Can Help
As a specialist IT recruitment agency, we have access to a pool of big companies who are on the lookout for IT and tech professionals such as yourself.
Our IT recruiters will guide you throughout your entire job search for digital marketing, keeping you updated on the demands of the IT and tech industry, helping you build your CV and portfolio, and giving you unbridled access to tech companies and IT departments where you can acquire a job in Dubai, UAE.
---
You might also be interested in our Free Tools and Resources.
Visit our Job page for more Job opportunities and the Current Candidate page for available candidates.
Follow Us On: