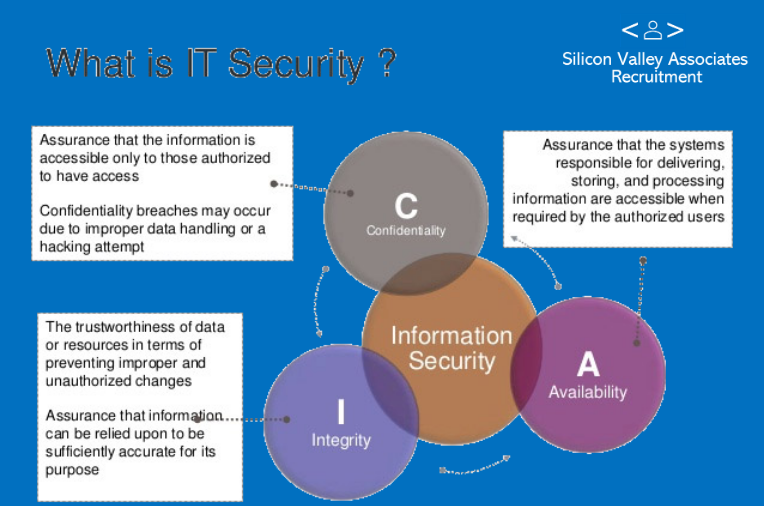 Silicon Valley Associates Recruitment is a leading IT recruiter and a leading provider of jobs in Hong Kong. Specialized IT recruitment agency in Dubai.
All businesses know how important it is to keep documents and data secure. Otherwise, they'll run the risk of losing important information and files to the detriment of their business. All past records play a part in the current existence and future growth of a business. Hence, the need to adequately set up safety measures to keep their data and information security.

But crime rates relating to hacking and breaching security are ramping up. This puts pressure on companies to level up their security measures in order to prevent compromising their important data. Viruses and destructive computer errors are also in the mix, further risking the security of a company's records. But all of these can be prevented with the help of an Information Security Manager.

Responsibilities of an Information Security Manager
Creating and implementing strategies to boost the security of online data
Oversee information security systems and audits
Manage the cybersecurity department and call the shots
Provide onboarding and training for new hires
Assess and monitor current technologies used by the companies to identify threats, vulnerabilities, and weaknesses
Draft and propose strategies to improve security systems
Address potential security breaches and problems

Are You an Information Security Manager Looking for a Job in Dubai?
It is imperative for businesses to have data security measures in place. This is to prevent them from halting their operations, losing revenue, and even facing fines for failure to protect their data. Every piece of information stored by a company is of vital importance. Hence, the need for a professional, such as yourself, who can help protect and secure them.

Having an Information Security Manager like you will give a company an extra line of defense against security breaches, hackers, and computer viruses. Because you know your way around software and database systems, you can adopt and implement measures to increase security. You also know how to address potential risks and solve them, keeping a company's online data secure.

Looking for an Information Security Manager job in Dubai? Contact our IT recruitment agency and we'll help you access suitable companies for your talents and expertise.
How We Can Help
As a specialist IT recruitment agency in Dubai, we have access to a pool of big companies who are on the lookout for IT and tech professionals such as yourself.
Our IT recruiters will guide you throughout your entire search for an Information Security Manager job keeping you updated on the demands of the IT and tech industry.
---
Follow Us On: