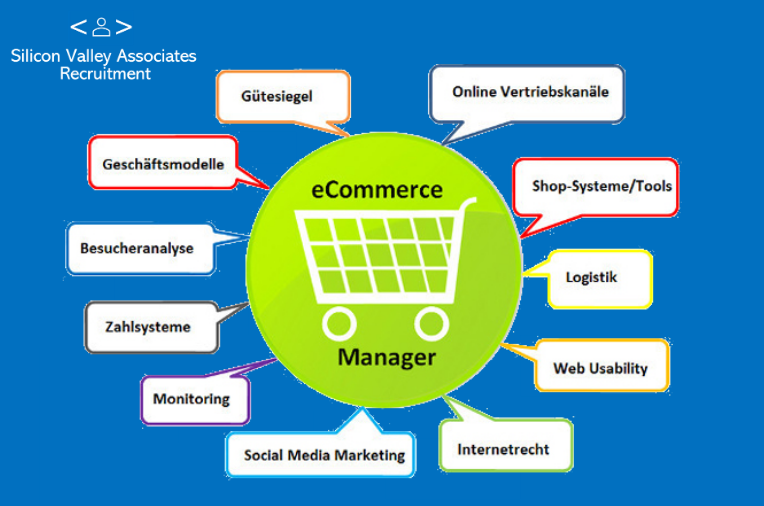 As a specialist IT recruitment agency in Dubai, we have access to a pool of big companies who are on the lookout for professionals such as yourself.
Throughout the years, we've noticed a surge in online shopping. People now opt for a more convenient way to purchase goods and products where they can simply browse for listings, input their orders, and pay all in one device — and in the comfort of their homes. Hence, making the e-commerce industry a booming sector in today's corporate landscape.

Businesses, in part, must learn to strive to meet the demands of the times. Now, they have to make ways in order to put their products in the online sphere, set up online payment options, and conduct digital marketing efforts to drive their brands forward. Hence, the need for an e-commerce manager.

Responsibilities of an E-Commerce Manager
Putting up a company's products on an online or digital platform
Supervising and managing a web merchandising team
Meeting customer expectations with regards to products and goods offered online
Supporting strategies and sales performance mechanisms
Crafting tactics to improve sales and profitability in e-commerce platforms.

Are You an E-Commerce Manager Looking for a Job in Dubai?
If a business is not online, it's already lagging behind its competitors. With the advent of technology and the Internet, consumers are beginning to find access to their needs online. Hence, putting a business upon that platform will open up doors of opportunities when it comes to consumer reach and profit.

You, as an E-Commerce Manager, can help a company with web merchandising strategies and tactics. Backed by your knowledge and insights on e-commerce trends, you can effectively utilize the Internet to bring the company forward. With your help, businesses can take advantage of the Internet to find more profitable and sustainable business opportunities.

Looking for an E-Commerce Manager job in Dubai, UAE? Contact our IT recruitment agency and we'll help you access suitable companies for your talents and expertise. Silicon Valley Associates Recruitment is a leading IT recruitment agency in Dubai, UAE. Our IT recruiter's mission is to help you find tech jobs that are both fulfilling and beneficial to your career ambitions.
---
You might also be interested in our Free Tools and Resources.
Visit our Job page for more Job opportunities and the Current Candidate page for available candidates.
Follow Us On: