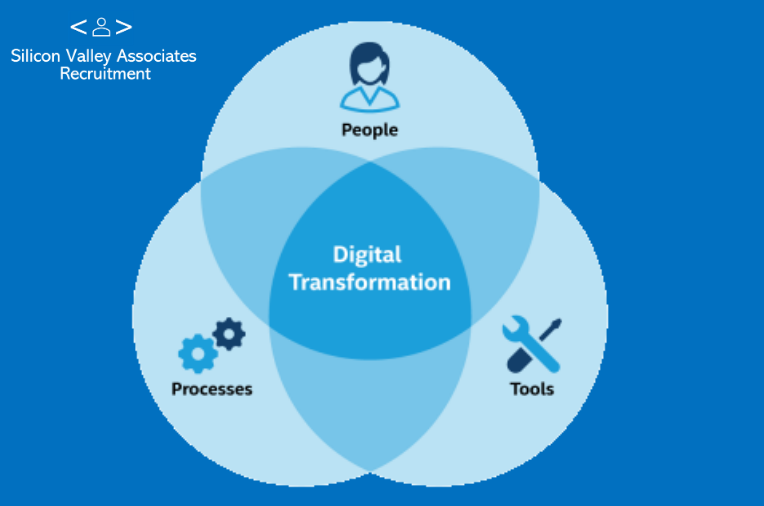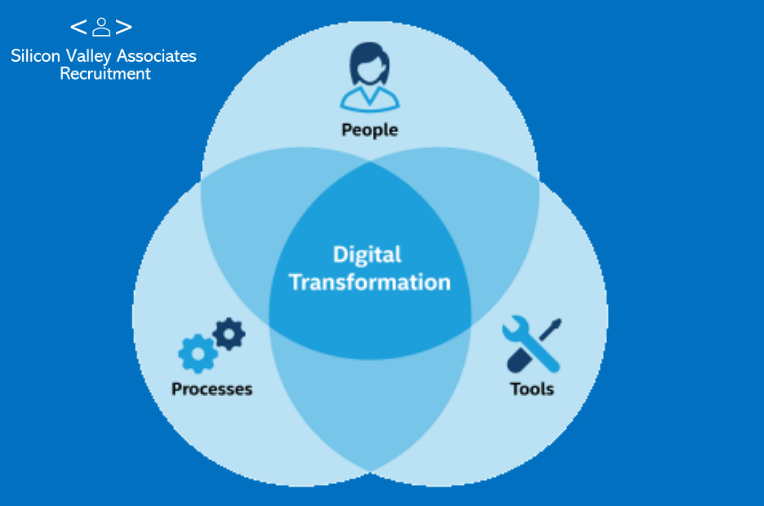 As a specialist IT recruitment agency in Dubai, we have access to a pool of big companies who are on the lookout for professionals such as yourself.
Technology, over time, has changed the way businesses operate. It is no longer ideal and beneficial to retain traditional platforms and methods because these can no longer meet the demands of the modern era. Thus, businesses need to up their game and grab hold of the opportunities made available by the advent of technology.

That goes with saying that in order for a business to survive, it must learn how to utilize technology and conduct the tedious but crucial phase of digital transformation. That's easier said than done, however, considering the complexities involved in the process. Luckily, businesses can turn to experts like Digital Transformation specialists to carry on the job.

Responsibilities of a Digital Transformation Specialist
Find effective and efficient technological solutions for internal operations
Implement new technological solutions and strategies and assist the organization in utilizing them
Monitor technological trends and digital opportunities to gain a competitive advantage
Analyze information technologies and determine their value, cost, and risks
Testing and documenting technological procedures
Assess and pinpoint organizational needs to find digital solutions to address them
Understand business goals and direction in order to craft innovative digital solutions
Maintain relationships with clients and essential IT firms for the company's needs.

Are You a Digital Transformation Specialist Looking for a Job in Dubai, UAE?
In this day and age, no business can survive without effective and persistently making use of technology. Now, digital platforms are becoming the standard, and businesses must know how to approach digital strategies and utilize them for the growth of their business.

Admittedly, this job isn't easy, considering that companies got so used to traditional modes of operations. But no matter how skilled you are with conventional methods and means, they're no longer relevant and helpful in the digital age. Luckily, you, as a Digital Transformation Specialist, can aid businesses in their digitalization concerns.

Looking for a Digital Transformation job in Dubai, UAE? Contact our IT recruitment agency and we'll help you access suitable companies for your talents and expertise.
How We Can Help
As a specialist IT recruitment agency, we have access to a pool of big companies who are on the lookout for IT and tech professionals such as yourself.
Our IT recruiters will guide you throughout your entire job search for digital marketing, keeping you updated on the demands of the IT and tech industry, helping you build your CV and portfolio, and giving you unbridled access to tech companies and IT departments where you can acquire a job in Dubai, UAE.
---
You might also be interested in our Free Tools and Resources.
Visit our Job page for more Job opportunities and the Current Candidate page for available candidates.
Follow Us On: