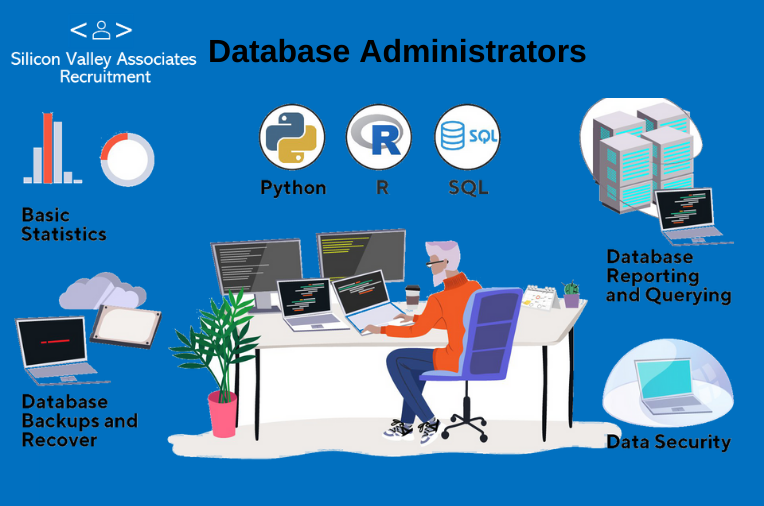 As a specialist IT recruitment agency in Dubai, we have access to a pool of big companies who are on the lookout for professionals such as yourself.
A company's operations revolve around data. There are a lot of documents and records needed to be stored and protected. Some examples are financial books and accounts, employee profiles, and contracts, among others. These records are important for a company, hence the need to protect and store them safely.

But tangible files are always prone to lose or destruction. Store them in file cabinets and they won't be safe in case of natural calamities. Store them digitally and you'll run the risk of duplication, deletion, or theft. So how do you keep important documents secure? That can be done with the help of a database administrator.

Responsibilities of a Database Administrator Candidates
Ensure the protection and security of a company's organizational data
Backup and restore all data to prevent loss or destruction
Identify authorized users to give access to and prevent access to those who aren't
Ensure the proper functioning and performance of data systems
Maintain databases to ensure smooth functionality
Create new databases and merge them with old ones, when needed.

Are You a Database Administrator Looking for a Job in Dubai?
The history of a company and all past transactions are of vital importance. The organization needs to have those accessible to them when they need them. To ensure the safe storage of important documents, they need your help as a database administrator.

With your professional expertise, you can control, maintain, and protect a company's database. You can ensure that information is always accessible to those who are authorized to view it while protecting the data from those who are not. Daily, you will be keeping tabs on the performance and functionality of a company's databases to ensure that no risks are present and everything is functioning securely and without error.

Looking for a Database Administrator job in Dubai, UAE? Contact our IT recruitment agency and we'll help you access suitable companies for your talents and expertise.
How We Can Help
As a specialist IT recruitment agency in Dubai, we have access to a pool of big companies who are on the lookout for IT and tech professionals such as yourself.
Our IT recruiters will guide you throughout your entire search for a Database Administrators job, keeping you updated on the demands of the IT and tech industry.
---
You might also be interested in our Free Tools and Resources.
Visit our Job page for more Job opportunities and the Current Candidate page for available candidates.
Follow Us On: