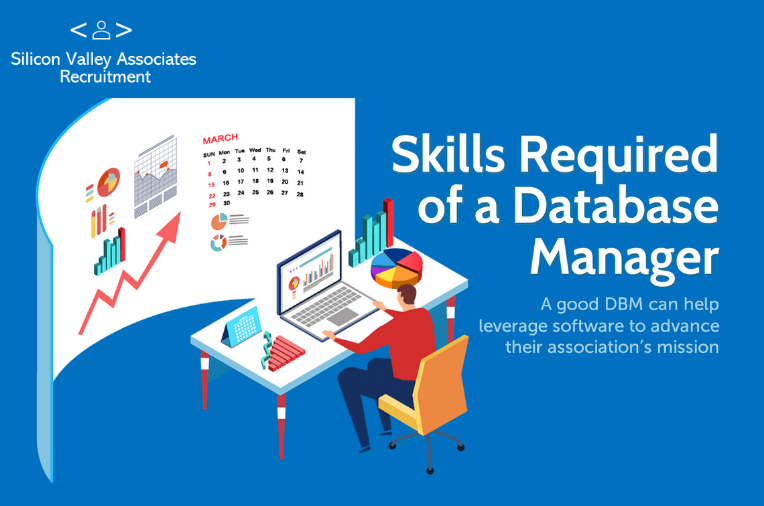 One of the top IT Recruitment Agencies in Dubai, SVA Recruitment is an IT recruiter and employment agency that provides jobs, executive search, and recruitment services.
The operations of a company rely heavily on data. All your plans, strategies, past records, etc. are stored somewhere in the digital space for easy use and access in the future. But that doesn't mean that these files and documents will always be secure. Data systems and networks are prone to compromise, hacking, leaks, and several other data information security breaches.

Hence, the need for an experienced professional who can manage a company's data networks. That's precisely the role of a Data Manager. Often, they have important duties which include storing and organizing company data, devising and setting up security measures, analyzing data, etc.

Responsibilities of a Data Manager Candidates
Research and develop procedures to effectively manage data
Create and ensure adherence to rules on data storing and sharing
Oversee the daily access to and use of company data
Monitor data systems and networks and create solutions to improve them
Make recommendations to higher ops regarding upgrades or improvements on data systems
Develop data management strategies
Craft ways to ensure the security of company data.

Are You a Data Manager Looking for a Job in Dubai?
Whatever information or data a company has in its systems are detrimental to its present and future endeavors. But with all the things on their plate, and the specific duties of other employees, no one has the luxury of time to bat an eye on storing and protecting data.

Any company needs a data manager, such as yourself, working on data organization, storage, analysis, and security around the clock. This will help keep their records, files, and documents secure while ensuring that they have unbridled access to what they need when they need it.

Looking for a Data Manager job? Contact our IT recruitment agency in Dubai and we'll help you access suitable companies for your talents and expertise.
---
You might also be interested in our Free Tools and Resources.
Visit our Job page for more Job opportunities and the Current Candidate page for available candidates.
Follow Us On: