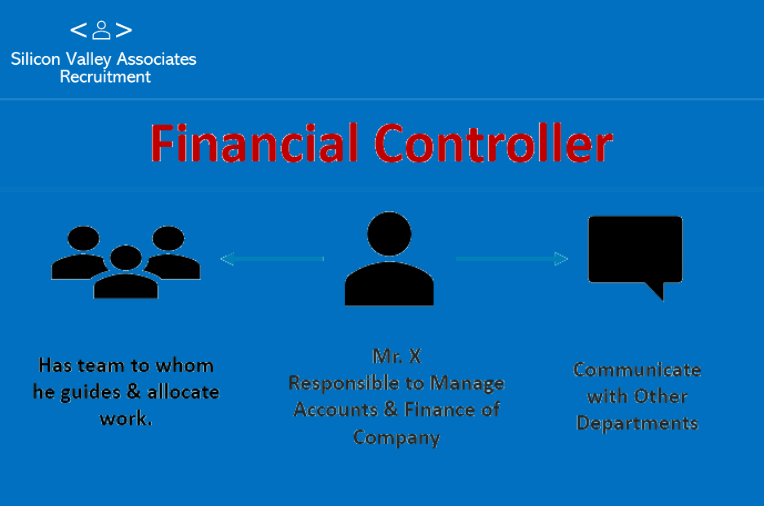 Silicon Valley Associates Recruitment is a leading IT recruitment agency in Dubai and talent management solutions, provider. We're a leading IT recruiter, operating across Dubai.
Proper management and keeping of finances are essential to the success of a company. Money needs to be allocated to every department, project, and effort. And while it's good to invest in a company's growth and the strategies that will drive the organization forward, profitability should also be taken into account.

A company that is able to properly manage its finances is looking at smooth cash flow. They can balance out the money that's coming in, while also being smart about spending this income. This is the key to a sustainable and successful business. Hence, every company needs the help of a Financial Controller.

Responsibilities of a Financial Controller Candidates
Overseeing all accounting and finance management aspects in a company
Creating internal policies on the storage, management, and use of finances
Taking charge of corporate financial accounts
Opening, maintaining and monitoring the company's bank accounts
Ensuring that the company is meeting its tax requirements
Pursuing invoices and accounts receivable from consumers and third parties.

Are You a Financial Controller Looking for a Job in Dubai, UAE?
Since every aspect of a company requires, more or less, the use of company finances, the effective and efficient keeping of books and accounts is essential. That's the most basic way to secure the financial status of an organization. Otherwise, they'll run the risk of disrupting their cash flow and sabotaging sustainability.

But managing accounts and finances is not an easy job. It's admittedly the most challenging part about being a business owner, considering the various technicalities that are involved, such as tax, bank policies, consumer payment methods, financial controls, limitations, etc. This type of job is one that should be undertaken by you, a professional financial controller who is an expert in the field.

Looking for a Financial Controller job in Dubai, UAE? Contact our IT recruitment agency and we'll help you access suitable companies for your talents and expertise.
---
You might also be interested in our Free Tools and Resources.
Visit our Job page for more Job opportunities and the Current Candidate page for available candidates.
Follow Us On: