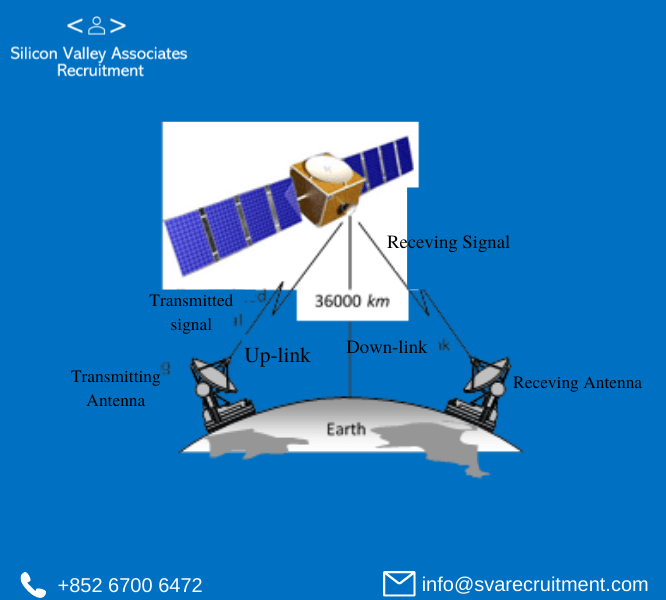 One of the top IT Recruitment Agencies in Dubai, SVA Recruitment is an IT recruiter and employment agency that provides jobs, executive search, and recruitment services.
Have you ever wondered how exactly Internet connection, text messaging, TV cables, and a bunch of other communication platforms work? That's thanks to satellites that are positioned in space. These huge devices are maneuvered around space and set in the correct position where they can generate signals to provide our devices.

That's pretty amazing if you think of it. It leads you to wonder, though, how this device makes it possible to transmit messages to anyone anywhere in a matter of seconds. Because of the importance of communication and media nowadays, more demand has been put on the satellite industry. We need signals more than ever, hence the prevalence of more satellite operators.

What do Satellite Companies Do?
The job scope involved in a satellite company has drastically changed over the last few years. They used to create their own tools to emit signals from outer space. But the advent of technology has introduced new possibilities. Corporations can now buy services from other companies that directly take charge of satellite operations.

Although that entails that anyone now can become a satellite provider, there is still a great deal of knowledge required in the fields of science and technology. People working in such a complex industry need to possess adequate know-how in order to do the job well and be able to provide for the needs of consumers.

How We Helped Professionals Acquire Jobs in Satellite Companies
Our IT recruitment agency knows and believes that many IT professionals have what it takes to work in a satellite company. Backed by their education and skillsets, they can serve as real assets in organizations. The only catch is finding the right company to suit them. That's where we come in. With our dedication and effort to understand your needs and preferences as an IT professional, we can match you with a satellite company where you can mold and develop your talents, leading to the growth of your professional career.


Looking for a job in a satellite company? Contact our IT recruitment agency and we'll help you access suitable companies where you can grow your professional journey.
---
You might also be interested in our Free Tools and Resources.
Visit our Job page for more Job opportunities and the Current Candidate page for available candidates.
Follow Us On: