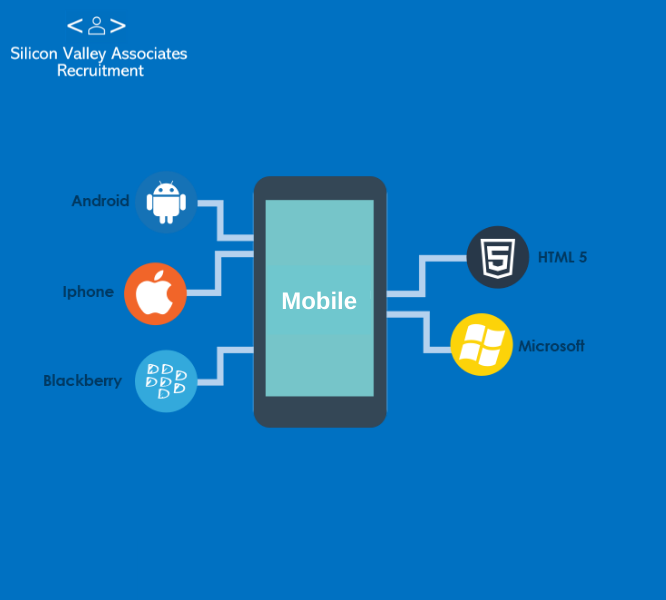 Silicon Valley Associates Recruitment is a leading IT recruitment agency in Dubai. Our mission is to help you find tech jobs that are both fulfilling and beneficial to your career ambitions.
If we asked you to think of an invention that has proved useful for everyone, regardless of race or age, "cellphone" would be one of your top answers. Since their invention in the early 2000s, mobile phones have greatly changed the lives of people. These devices continue to evolve and improve over the years, adding more features and functions that prove useful to users around the world.

There are more than 100 mobile companies globally. Each of them offers one model after the next, each better and more improved than their predecessors. Because there is a prevalence of mobile phone manufacturers, it's easy to assume that creating a phone is simple. But it's not. It requires a strong knowledge of IT and tech, coupled with constant research and development.

What do Mobile Companies Do?
Simply put, mobile companies manufacture mobile devices to offer to the market. Everyone, nowadays, has and uses a cell phone, considering that it's the primary way to communicate. These companies spend their entire existence looking for new features and improvements for their devices. That's why brands always have a new model to offer.

From creating software to engineering the device, mobile companies do a lot of work that requires technical skills and know-how. They have to continuously spot and develop opportunities to stay competitive in their industry.

How We Helped Professionals Acquire Jobs in Mobile Companies
The whole process involved in manufacturing a mobile phone can take years. That's because of its complexity and technicality. No one device becomes perfect on the first try. Mobile companies undergo a lot of testing, tweaking, and researching in order to come up with a suitable model to offer to the public. Everything they do involves technical matters that can only be navigated by a knowledgeable professional.

Our IT recruitment agency knows and believes that many IT professionals have what it takes to work in a mobile company. Backed by their education and skillsets, they can serve as real assets in organizations. The only catch is finding the right company to suit them. That's where we come in. With our dedication and effort to understand your needs and preferences as an IT professional, we can match you with a mobile company where you can mold and develop your talents, leading to the growth of your professional career.


Looking for a job in a mobile company? Contact our IT recruitment agency and we'll help you access suitable companies where you can grow your professional journey.
---
You might also be interested in our Free Tools and Resources.
Visit our Job page for more Job opportunities and the Current Candidate page for available candidates.
Follow Us On: