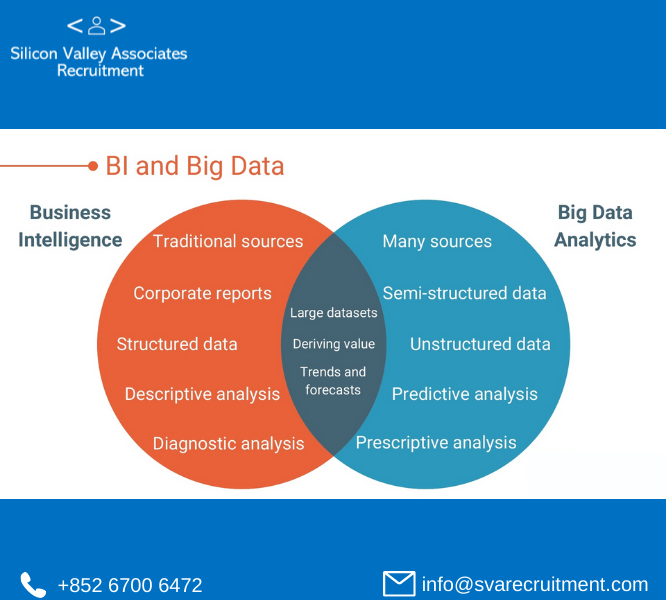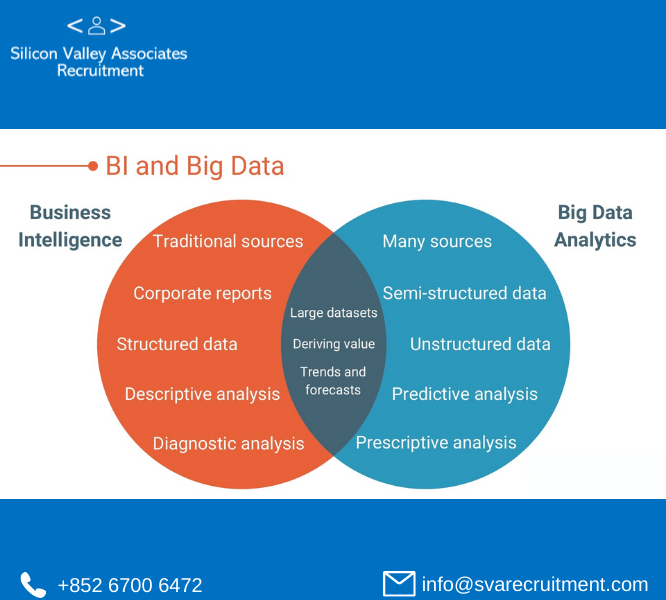 One of the top IT Recruitment Agencies in Dubai, SVA Recruitment is an IT recruiter and employment agency that provides jobs, executive search, and recruitment services.
Because of the advent of technology, there has been a shift in many aspects of life. People behave and decide differently, in accordance with the influence of technology. Perhaps the most affected are businesses, which have consistently strived to evolve their goals and operations in order to meet the changing demands of consumers.

But it's not all bad. Businesses have seen many beneficial effects of technology. One such effect is the utilization of big data. Big data is the collection of information from several sources that, when collated and decoded, will reveal certain trends and patterns. Big data has a very big influence on businesses because identifying these trends will help them predict consumer behavior, formulate operational strategies, and generate income through analysis of online channels.

What do Big Data & Business Intelligence Companies Do?
Big Data and Business Intelligence companies are those in charge of creating software and tools that allow the translation of big data into comprehensible values. Mainly, they cater to businesses and companies, creating platforms where they can compile, store, and analyze all data and information relative to them.

In effect, big data and business intelligence companies are helping other corporations, whatever their niche, grow their business. Because they are able to predict the behaviors of their consumers, stay ahead of market trends, and utilize these patterns to help them create effective strategies and solutions, they can work towards improving their bottom line and achieving corporate goals.

How We Helped Professionals Acquire Jobs in Big Data & Business Intelligence Companies
The task of creating tools for the storage, compilation, and analysis of data is no easy feat. It involves the same knowledge, skills, and resources as that of data scientists and tech experts. Those working in big data & business intelligence companies must have a firm understanding and ability to navigate the field.

Our IT recruitment agency knows and believes that many IT professionals have what it takes to work in a Big Data & Business Intelligence company. Backed by their education and skillsets, they can serve as real assets in organizations. The only catch is finding the right company to suit them. That's where we come in. With our dedication and effort to understand your needs and preferences as an IT professional, we can match you with a Big Data & Business Intelligence company where you can mold and develop your talents, leading to the growth of your professional career.


Looking for a job in a Big Data & Business Intelligence company? Contact our IT recruitment agency and we'll help you access suitable companies where you can grow your professional journey.
---
You might also be interested in our Free Tools and Resources.
Visit our Job page for more Job opportunities and the Current Candidate page for available candidates.
Follow Us On: